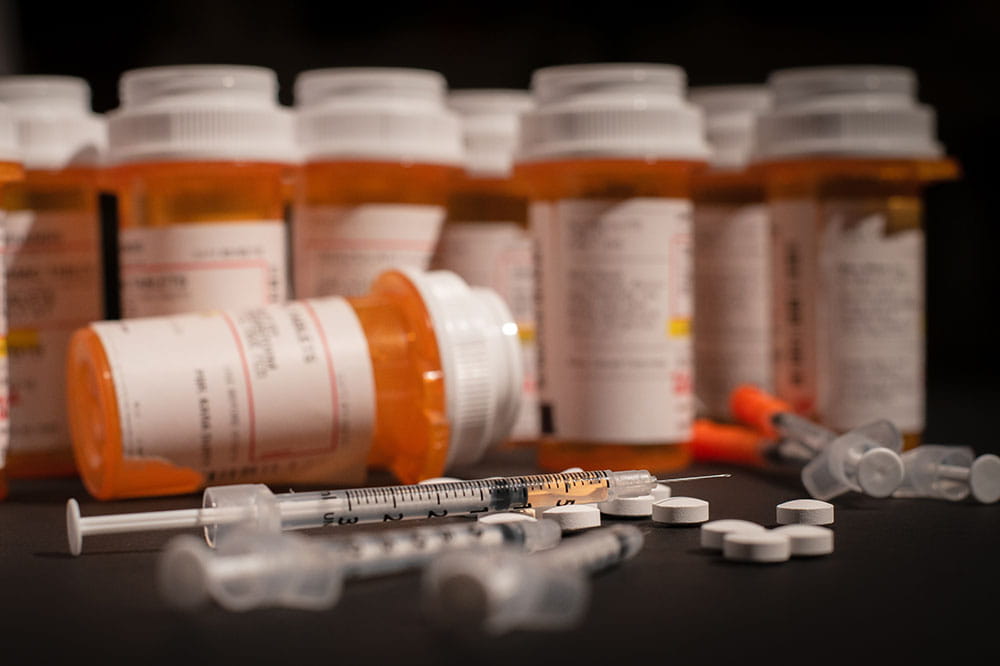 Researchers at the Medical University of South Carolina will soon test whether cannabidiol, also known as CBD, can fight cravings in people addicted to opioids — and keep them from using again.
Kathleen Brady, Distinguished University Professor in the Department of Psychiatry and Behavioral Sciences, vice president for research at MUSC and the 2019 winner of the Governor's Award for Excellence in Science, will serve as one of the principal investigators. "It really is a potential breakthrough. It's a whole new approach to the treatment," she said.
MUSC will be one of three sites in the study and the lead clinical site. The National Institutes of Health is funding the research. Brady said the study will probably begin next year. There will be about 300 participants, including 100 at MUSC.
The research will build on the findings of a study recently published in the American Journal of Psychiatry. It found CBD reduced cravings and anxiety in people addicted to heroin, which is an illegal opioid. Brady is the substance abuse editor for that journal.
The MUSC research will look not only at heroin but also at legal opioids such as oxycontin and fentanyl. Like the previous study, it will test whether CBD helps reduce cravings in a lab setting. But unlike the earlier research, the MUSC project will also test whether CBD can help outside of the lab. "We're going to treat people with it and have them as outpatients and see if it can prevent their opioid use," Brady said.
CBD is a non-addictive part of the marijuana plant. "It has no abuse potential," Brady said. "I think the therapeutic possibilities are really exciting."
Current medications to treat opioid addiction include buprenorphine, methadone and naltrexone. Buprenorphine and methadone affect opioid receptors in the body, suppressing cravings. Naltrexone blocks opioid receptors. Brady said they work for some people. "But it's not 100%. So we need other avenues to pursue."
The problem is huge. Opioid overdoses kill more than 130 people a day in the U.S.  People can become dependent on opioids in as few as three days, even when they're prescribed by a doctor.
MUSC is involved in multiple efforts to help people addicted to opioids. In the MUSC Health Emergency Department, every patient is screened for opioid use disorder. People who have one are offered immediate treatment. MUSC Health also launched the state's first chronic pain rehab program to help people find safe, effective alternatives to opioids for pain relief. Pregnant women who are addicted to opioids can get help through a special clinic at MUSC Women's Health. And researchers are testing neurostimulation as a possible way to ease pain.
But there hasn't been a silver bullet. So Brady and other addiction specialists are encouraged by CBD's potential.
"We're early investigators in this area," she said. "We're up there with Yale, Hopkins and UCLA in terms of our research on the treatment of addictions. If there's a cutting-edge treatment being developed for addiction, you can be sure that MUSC is included at the front line."
Suggest a Story
Have an idea for MUSC Catalyst News? Contact our editorial team and let us know.