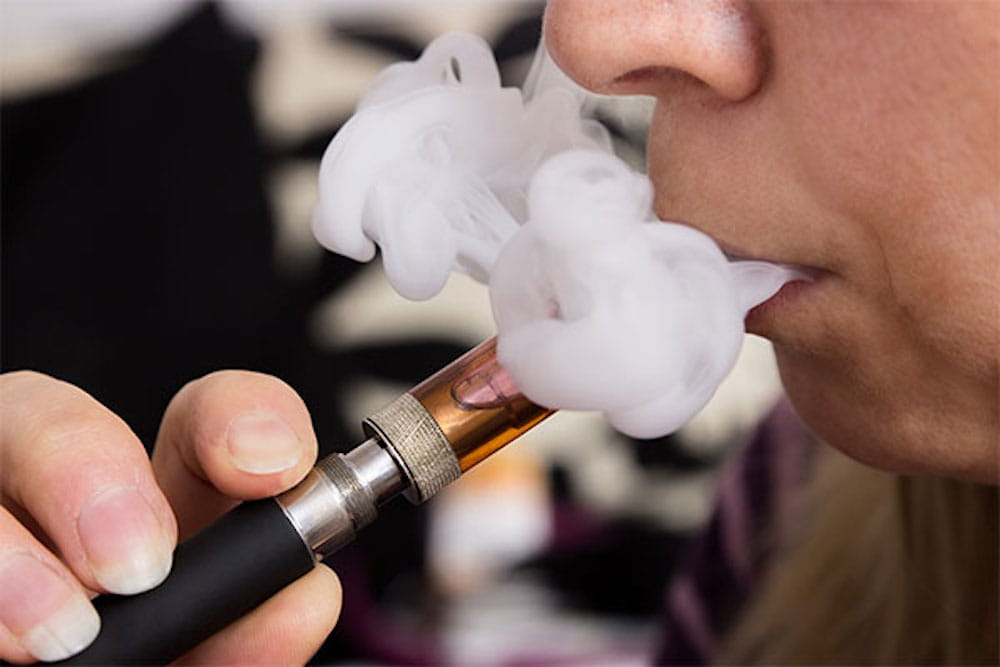 They're everywhere – restaurants, airports, schools, jobs, homes. Electronic cigarettes have become commonplace. Now, a study shows they're increasingly making their way into the hands of nonsmoking adolescents.
A study published June 20 in the British Medical Journal revealed that teen vaping in the United States increased by 46% between 2017 and 2018.
While the results didn't surprise him, K. Michael Cummings, Ph.D., a Hollings Cancer Center researcher and study co-author, is concerned about the increase in vaping among nonsmokers. The study was conducted as part of a National Cancer Institute grant-funded project, led by Cummings and colleagues, which is investigating the evolving nicotine product market in different countries.    
"Our basic theory is if these vaping products are actually displacing cigarettes, we should see cigarette smoking declining," says Cummings, who is co-leader of the tobacco control research program in the Hollings' Cancer Prevention and Control Program. "Less smoking would be a good thing since it is so dangerous, causing the premature deaths of half of all long-term smokers."
The study surveyed over 12,000 teenagers, ages 16 to 19, in Canada, the United States and Europe to determine if they vape or use tobacco products.
"You don't want nonsmokers using nicotine," Cummings says. "That's the red flag that I think this study is raising."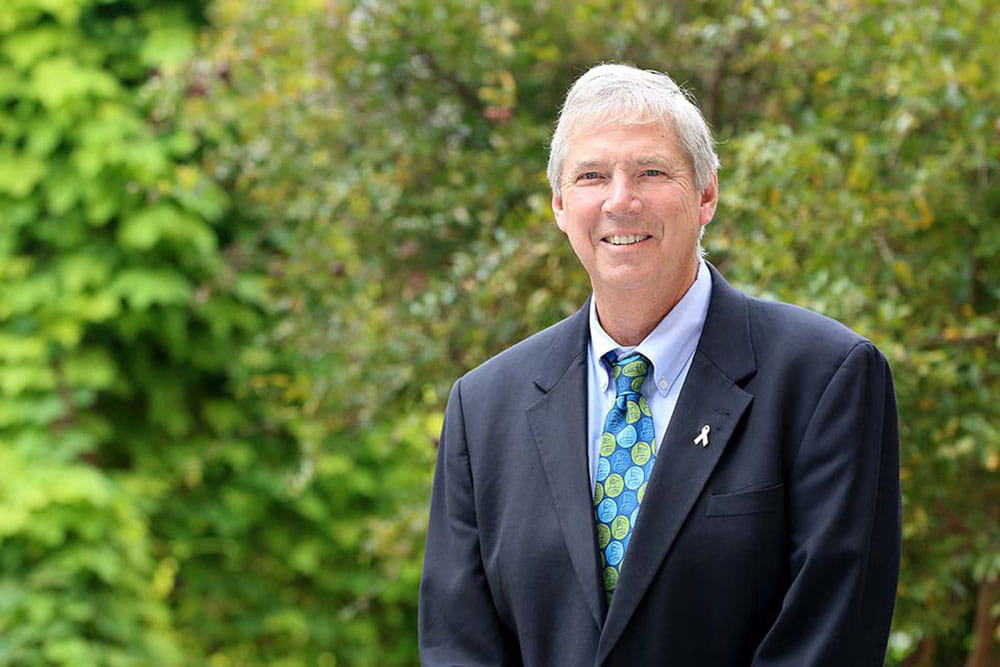 The study couldn't have come at a better time, piggybacking off of the news on Tuesday that San Francisco would become the first city to ban e-cigarettes. Cummings agrees that youth vaping is an issue and marketing of such products should be restricted to target only adult smokers. However, he thinks the ban may be an overreaction.
Matthew Carpenter, Ph.D., a Hollings Cancer Center researcher, agrees. Carpenter is leading the CONNECT (Clinical Outcomes of a Nationwide, Naturalistic E-Cigarette Trial) trial, a study measuring the changes in smoking behaviors as a result of e-cigarette products.
While he understands the concerns over vaping, Carpenter does not believe a ban is the solution.
"This should not be an all-or-nothing answer," Carpenter says. "One has to wonder if there are more nuanced regulatory and legislative possibilities that can better balance these issues, both protecting our youth against vaping while at the same time considering this an option for established adult smokers."
The ban is an effort to protect youth nonsmokers but, in turn, harms smokers who use vaping products to stop smoking. Vaping is safer than cigarette smoking and may be a useful tool to help addicted smokers wean off cigarettes, Cummings says. However, vaping shows no benefit to nonsmokers.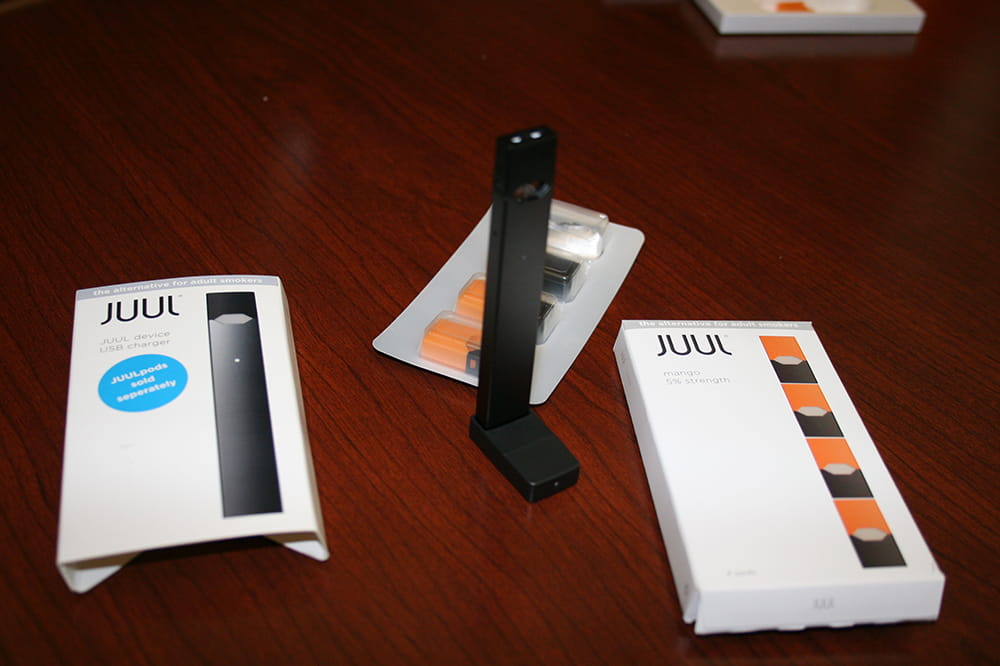 JUUL, an e-cigarette that was introduced in 2015, is the most popular form of vaping among teens in the study, featuring different flavors in an easy-to-use, concealable device. Each JUUL pod contains around 0.7 milliliters with 5% nicotine by weight, equivalent to the amount found in a pack of cigarettes. The nicotine salt formula for the e-liquid is designed for easy inhalation.
Data from the study shows that, while vaping increased among youth, cigarette smoking among teens stayed flat between 2017 and 2018. While no increase is a good thing, the flattening trend is a concern because rates had previously been steadily decreasing.
"We hope that our study does not signal a reversal of the downward trend in adolescent cigarette use," Cummings says.
While e-cigarettes are the most commonly used tobacco product among adolescents, Cummings is worried e-cigarette use can lead to the use of other tobacco products. And though e-cigarettes are safer than cigarettes, researchers are unsure of their long-term health effects.
What researchers do know is nicotine is why people keep smoking, even though most would like to stop, and that the tar in smoke causes most of the disease.
"Repeated exposure to nicotine can lead to dependence, especially in adolescents whose brains are still developing," Cummings says. "Nicotine can be harmful to beginning users who have not developed a tolerance to the drug."
Such use can lead to nicotine poisoning, with symptoms such as a rapid heart rate, nausea and shortness of breath, he says. Children and pets should not be exposed to e-liquids because they can overdose on nicotine.
Parents should be aware of the rise of e-cigarettes, learn about the products and educate their children on avoiding smoking and vaping, he says.
"If you are parents, I would be concerned. Find out whether your kids are using these products, and tell them to stay away from them," he says. "There's no benefit to a nonsmoker using nicotine in any form."
People are easily hooked on cigarettes and e-cigarettes because of how the nicotine is delivered – through the lungs.
"Your lungs are a huge surface area – the size of a tennis court – compared to your mouth – the size of a tennis ball," Cummings says. "Cigarettes are highly addictive because nicotine gets inhaled into the lungs allowing for speedier delivery of nicotine into the blood and brain."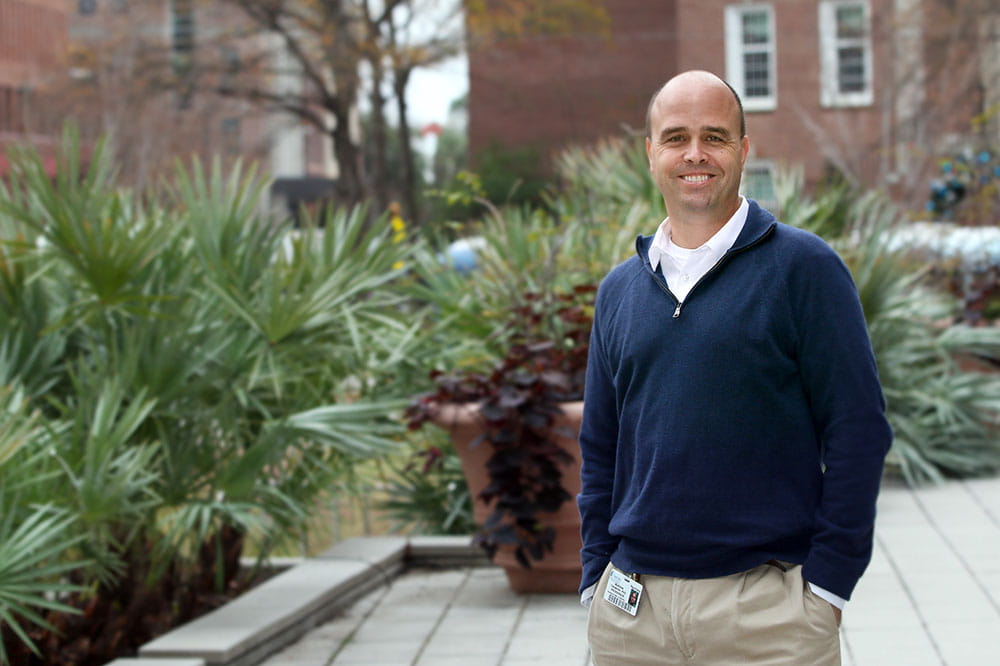 Newer nicotine vaping products mimic the experience of smoking a cigarette, allowing for lung delivery of nicotine to the bloodstream and making them a good substitution of cigarettes for smokers, he says. On the other hand, vaping nicotine into the lungs makes these products highly addictive. The trick is developing regulatory policies that minimize risks to nonsmokers while maximizing their benefits to help smokers get off cigarettes.
Cummings is lead investigator on a five-year National Cancer Institute grant investigating how policies regulating vaping in different countries are working to benefit smokers while protecting nonsmokers, especially youth. Based on what he has learned so far, he recommends:
Having the United States adopt regulations modeled after the European Union that limit the amount of nicotine permitted in e-liquid containers.
Restricting the sale of tobacco products, including e-cigarettes, to stores only open to adults, such as vape and tobacco shops.
Raising the legal age to purchase tobacco products in S.C. from 18 to 21.
Cancer centers around the nation, including Hollings Cancer Center, strive to eliminate the ultimate threat – cancer, he says. Eradicating smoking is one way to do that.
"Cancer organizations such as Hollings Cancer Center are concerned about vaping and smoking for one simple reason – a third of all cancer deaths are due to smoking," Cummings says. "If we could do one thing to reduce the death and disease in South Carolina related to any single cause, it would be to get rid of cigarettes. Vaping may be a way to facilitate a more rapid decline in cigarette consumption, but we can't allow another generation of young people to get addicted to nicotine, which has the potential to bring back smoking."
About the Author
Keywords: Cancer