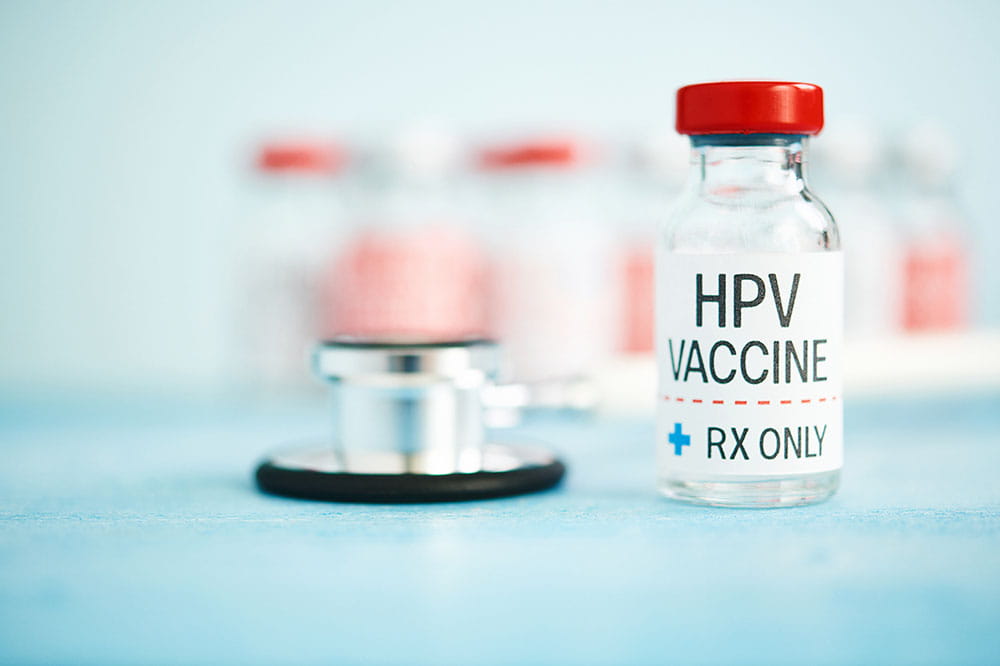 Millions more men and women could be added to the cancer prevention pool based on a federal HPV vaccine recommendation this week. MUSC Health obstetrician and gynecologist David Soper says he's ecstatic about the change.
"It's a big deal since this is the catch-up group that hasn't had the opportunity to be vaccinated as a child."
This week, the Centers for Disease Control and Prevention's Advisory Committee on Immunization Practices said people up to the age of 45 should consider getting an HPV vaccine. Human papillomavirus, which is sexually transmitted, can cause cervical, anal, vaginal, penile and throat cancer.
The old age range was for girls and women 13 to 26 and boys and men 13 to 21.
Soper says he was already recommending older patients get the vaccine, but without the CDC recommendation, a lot of insurers weren't covering it. Now, he thinks that will change.
"I would target those at risk for new HPV infection. The vaccine now covers nine different types of HPV and can prevent most cervical and vulvar cancers as well as genital warts. Who wouldn't want to be protected from this?" Soper says.
"Those not in a mutually monogamous long-term relationship should definitely consider the vaccine. Those who are in serial monogamous relationships are still good candidates. And those with multiple sex partners should definitely be vaccinated. Even if you are already identified as having HPV infection, the vaccine can protect you from infection with the types you don't have."
The change in age recommendations comes as MUSC Hollings Cancer Center is launching a statewide push increase the HPV vaccination rate.  There's also discussion in the news about possibly ending cervical cancer one day thanks to the effectiveness of the vaccine.
Soper says if you and your doctor decide you need HPV vaccination, you'll get three shots over six months – and a lifetime of knowing you're doing what you can to stay healthy. "Vaccines are clearly a powerful and safe way to prevent serious disease. Everyone should be asking their doctor, 'For which vaccines am I a candidate?'"
Suggest a Story
Have an idea for MUSC Catalyst News? Contact our editorial team and let us know.
About the Author
Keywords: Cancer