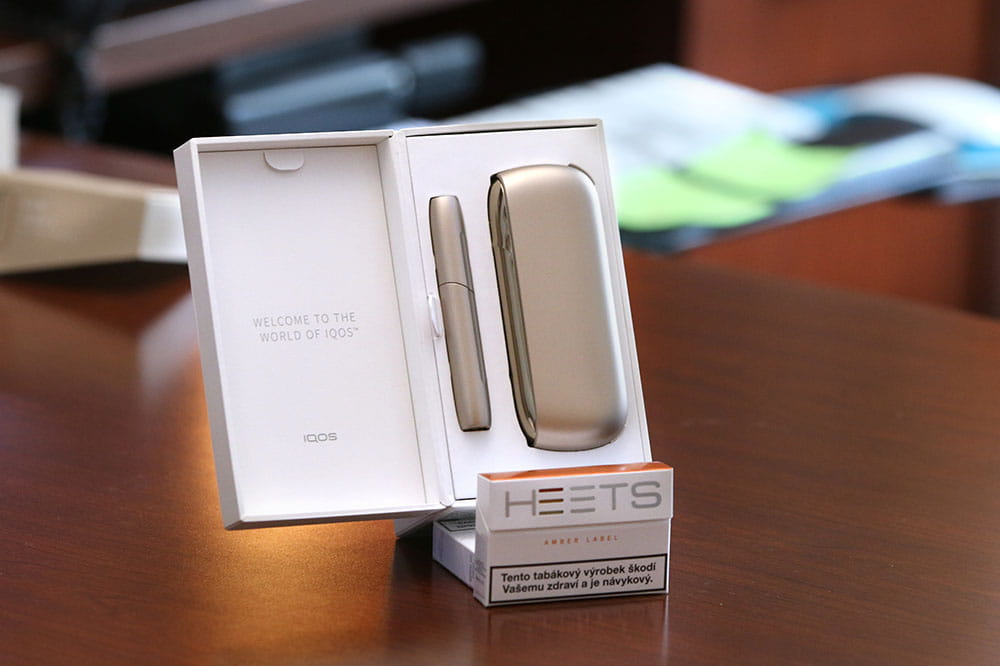 Tobacco researcher Matthew Carpenter, who talks with parent groups about the dangers of kids' vaping, has a new device on his radar. "This is called IQOS," he says, holding a sleek metal cylinder. "It's made by the tobacco company Philip Morris. It stands for 'I quit ordinary smoking.'"
Carpenter, a professor in the College of Medicine's Department of Psychiatry and Behavioral Sciences and co-leader of the Cancer Control Program at MUSC Hollings Cancer Center, says the IQOS in his office was bought in Europe. Until recently, you could only get the devices, pronounced eye-kose, in other countries. That just changed with the launch of an IQOS store in Atlanta. More stores are in the works.
While the IQOS devices are rechargeable like e-cigarettes and sold in shops whose look has been compared to Apple stores, IQOS is in a category of its own. It's called "heat-not-burn."
"It is a tobacco product," Carpenter says of IQOS. "There's no tobacco in vaping. But the IQOS does have reconstituted tobacco, that's heated to a temperature just below actual combustion.  Even though there is no burning, the user is still getting singed tobacco, and so it produces some of the same sensory throat hit that is often found in combustible cigarette smoking."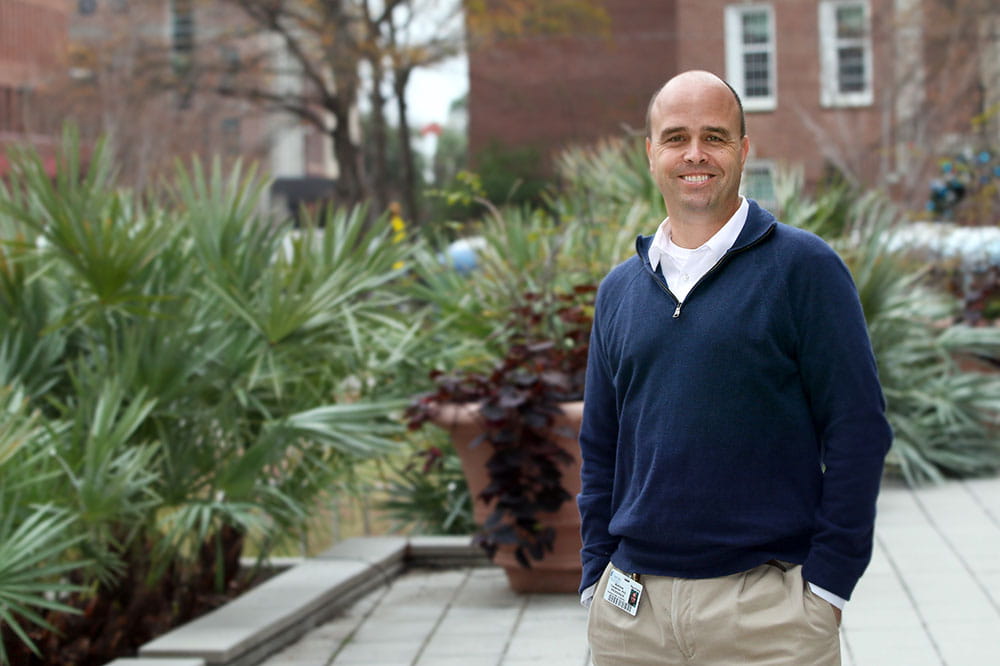 It also shares some of the hazards associated with smoking. While the levels of cancer-causing chemicals are lower in IQOS than regular cigarettes, they're still there, Carpenter says — along with addictive nicotine.
"IQOS are safer, but they are not safe. We often think of this as a continuum of harm. On one end, we've got combustible cigarette smoking, which we know kills half of all users. An estimated 480,000 deaths per year from combustible cigarette smoking. On the complete opposite end of the continuum are things that deliver nicotine in a very safe way — nicotine patches, gum, lozenges. Somewhere in between are e-cigarettes, and now these new devices — heat-not-burn."
He says IQOS might be a new way for people who smoke regular cigarettes to shift to a less harmful option. "It could — I emphasize could — appeal to smokers in a way that e-cigarettes don't."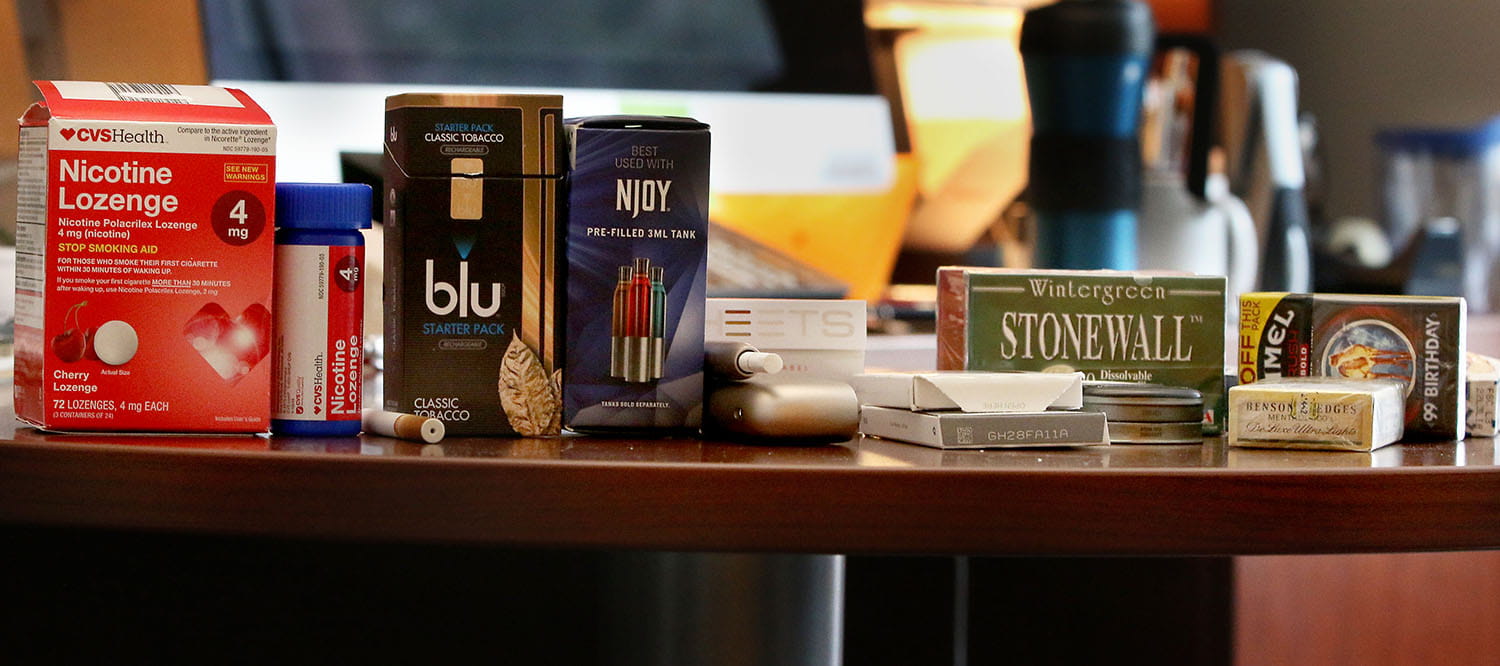 Carpenter and colleagues at Hollings Cancer Center, a National Cancer Institute-designated cancer center, are studying whether vaping and IQOS can help some smokers quit using regular cigarettes, and if they do, which works better.
But anybody who is not a smoker should not be using e-cigarettes or heat-not-burn products, Carpenter says. "That's a statement we should be saying and repeating. Anybody who's not a smoker should not be using these products."
Easier said than done, he knows. "Look at vaping — the train has left the station. They're easily accessible in a variety of venues, whether it's online or a vape shop or a truck on the street."
E-cigarettes are under fire across the country right now for causing what's been called a vaping epidemic among young people. Some have been mixing THC and other chemicals with vape products, a problem that the Centers for Disease Control and Prevention reports may be linked to more than 1,000 cases of lung injury in the U.S.
Carpenter hopes tighter government regulation will keep IQOS out of the hands of young people. But he knows this won't be the last product to put the government — and parents — to the test. "To think that this is the end is foolish. There's always something else coming down the pike."
Suggest a Story
Have an idea for MUSC Catalyst News? Contact our editorial team and let us know.