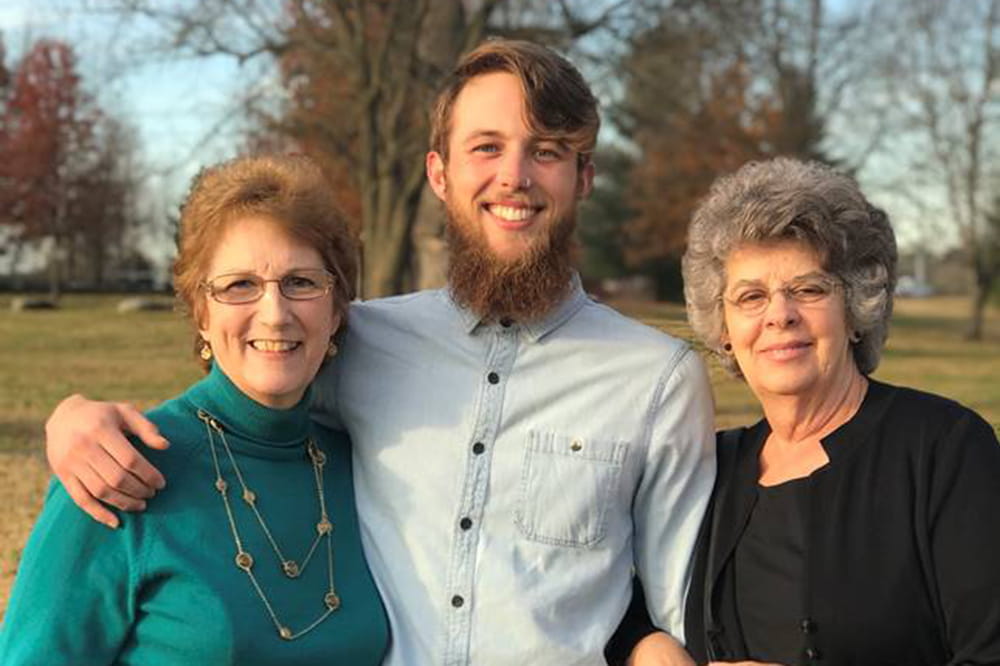 The tattoo inked across her forearm in heavy black letters seems out of place on the petite, polished woman.

"I love you and so do others," it says.

It's a conversation starter for sure, but a conversation many don't expect. The words were a message her son Jake wrote in his journal to himself; his parents saw those words, and the depth of his struggle, only after he died by suicide on Jan. 2.

Though their grief is still raw, Tracy and Roger Pennycuff want to talk about suicide and mental health. They'll be walking in the Out of the Darkness Charleston Community Walk in Riverfront Park in North Charleston on Oct. 20 to raise awareness and money.

Suicide has become an epidemic in the U.S., Tracy Pennycuff said, one that she is now all too familiar with. Between 2001 and 2017, the suicide rate in the U.S. increased 31%. The American Foundation for Suicide Prevention, which hosts the community walks across the nation, wants to decrease the rate by 20% by 2025.

Regina Creech, injury prevention outreach coordinator at MUSC Health Trauma Center, is organizing the Charleston area walk. She pointed to statistics that show that twice as many people died by suicide in South Carolina in 2017 as died in alcohol-related car crashes.

"Mental health is part of total health and should be treated like any other chronic health problem," she said. "If you have high blood pressure, you seek medical care for it. Mental health is no different. But only by talking about it, can we prevent it. Talk saves lives — whether you are suffering from suicidal thoughts, or you're concerned about someone, assume you are the only person who will reach out."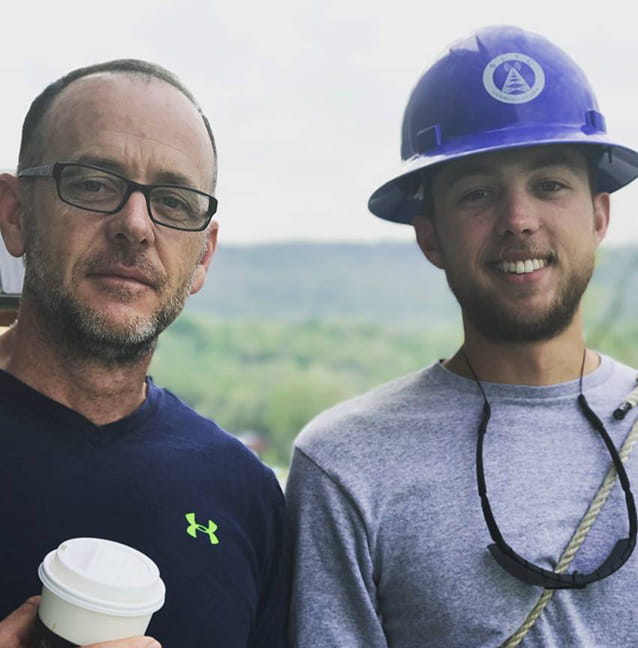 Tracy remembers Jake, 22 when he died, as a funny, supersmart guy who loved to act goofy and make people laugh. The youngest of three children, he was content to let his big sisters take the spotlight – one a cheerleader and the other a basketball player in high school. He talked about how much he'd like to visit Paris after his parents traveled there for their 30th wedding anniversary last year.

He was there for his friends, too, helping them when they felt down and even passing along the National Suicide Prevention Lifeline phone number. And yet, Tracy says, "He didn't call it that day that he needed it."

The Pennycuffs knew that Jake struggled. He had gotten heavily into drugs in college, beginning with Klonopin, a benzodiazepine used to control seizures and prevent panic attacks that is sometimes used recreationally. Tracy thinks Jake got the drug from a friend.

After a mental health crisis during his sophomore year, Jake reluctantly entered rehab in Charlotte, where the Pennycuffs lived at the time. When he got out, Tracy said, he seemed more clear.

He went to lineman school in Tennessee, graduated top of his class, and took a job in Denver.

Part of the appeal, Tracy says ruefully, was that marijuana is legal in Colorado.

Jake was functional. He worked, and he talked to his parents every day, either by text or phone. But he also used high-potency marijuana daily. Tracy thinks that the drugs mixed with his diagnosed depression and anxiety to create a toxic stew in his brain. On that last day, he called home upset, but he seemed to be fine when he got off the phone.

But the Pennycuffs didn't hear from him that night. And he didn't respond to texts or phone calls the following morning. Worried, they called the police.

"I don't know how many times we had the police go by – probably five at least, to the point where they were like, 'Listen, we can't go kick the door down,'" Tracy recalls.

The Pennycuffs decided to fly to Denver on the morning of Jan. 4. Before they boarded the plane and turned off their phones, Tracy found the landlord's number and asked him to check on Jake. As soon as they landed, they turned their phones back on.

"Our phones just blew up with text messages, and the first one I saw was from the landlord. All he said was, 'Call the coroner.' That's how we found out. We were still on the runway," she said.
"Talk saves lives — whether you are suffering from suicidal thoughts, or you're concerned about someone, assume you are the only person who will reach out."





Regina Creech, injury prevention outreach coordinator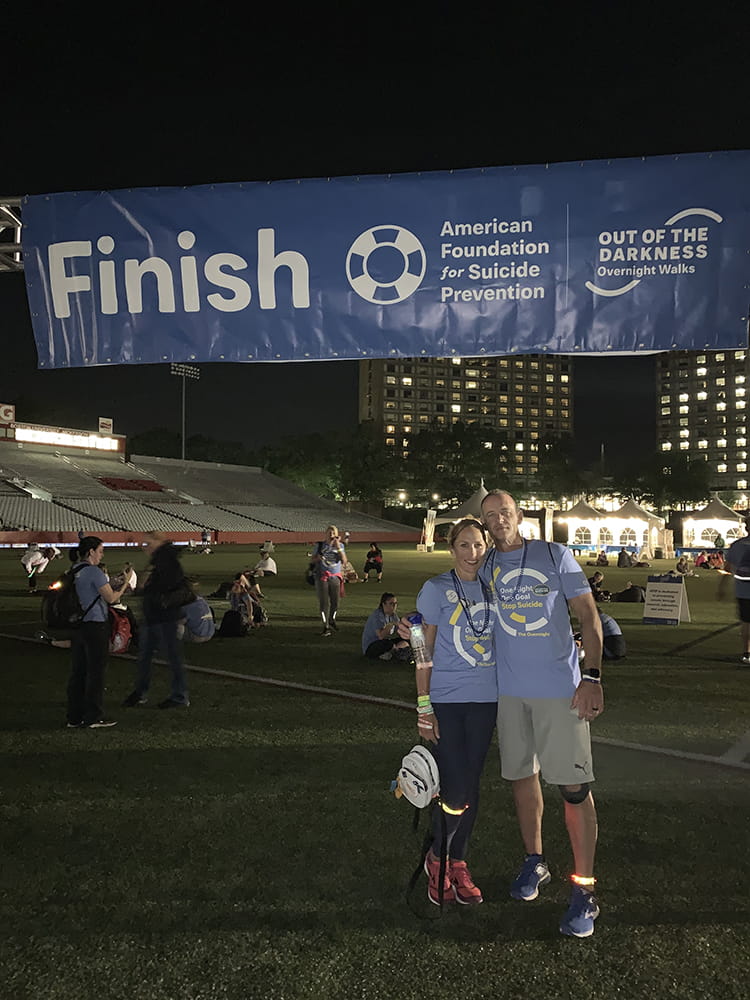 The months since then have seen the Pennycuffs trying to adjust to a new life. They moved to Charleston in March, partly for Roger's job and partly for a change of scenery. Tracy initially took a nursing job at MUSC Health, but, she said, "I came to the first day of orientation, and I felt like I was on another planet. My mind just was not here. I wasn't well mentally, and I definitely didn't need to be taking care of patients."

Supervisors were gracious about her backing out, she said, and in July, she returned and began working in the nursing float pool. Since then, Roger has taken some time off from work to process his grief. They both see a therapist and attend a survivors of suicide support group in West Ashley – a group that is unfortunately growing, Tracy said.

Tracy admits she dreads the upcoming holidays, even though she will have her two daughters and two grandchildren here. Roger recently marked his 50th birthday, a day that should have been a celebration but was instead a sad day.

She and her family are trying to use Jake's death to help others. They've applied for nonprofit status for their group, We Are Team Jake, which seeks to raise awareness about mental health and suicide. The group is holding a fundraiser Oct. 19 at the Charleston Pour House. Tracy and her daughter Amber Lynn will speak to health classes at Wando High School about mental health and suicide.

They often wear We Are Team Jake wristbands, and between those and the tattoo, Tracy has been astonished at how many people open up about how suicide has affected their lives.

She advises other parents to be alert to personality changes or anxiety in their children. Parents want to fix things for their children, even their adult children, but if someone keeps talking about the same problems, the issue might be bigger than a parent can fix. Get them help, she said.

A change in behavior, sleeping a lot or increased use of alcohol or drugs can all be signs of a mental health crisis, Creech said. She encouraged people who are worried about a friend or family member to trust their instincts and talk to the person.

"Express that you are concerned and offer to assist them with getting help," she said. "Suicide prevention starts with each and every one of us."

Tracy also urges people who are thinking about harming themselves to tell somebody. Admitting you need help will not ruin your life, she said.

"It takes a lot of courage to come out and say how you feel."
Suggest a Story
Have an idea for MUSC Catalyst News? Contact our editorial team and let us know.