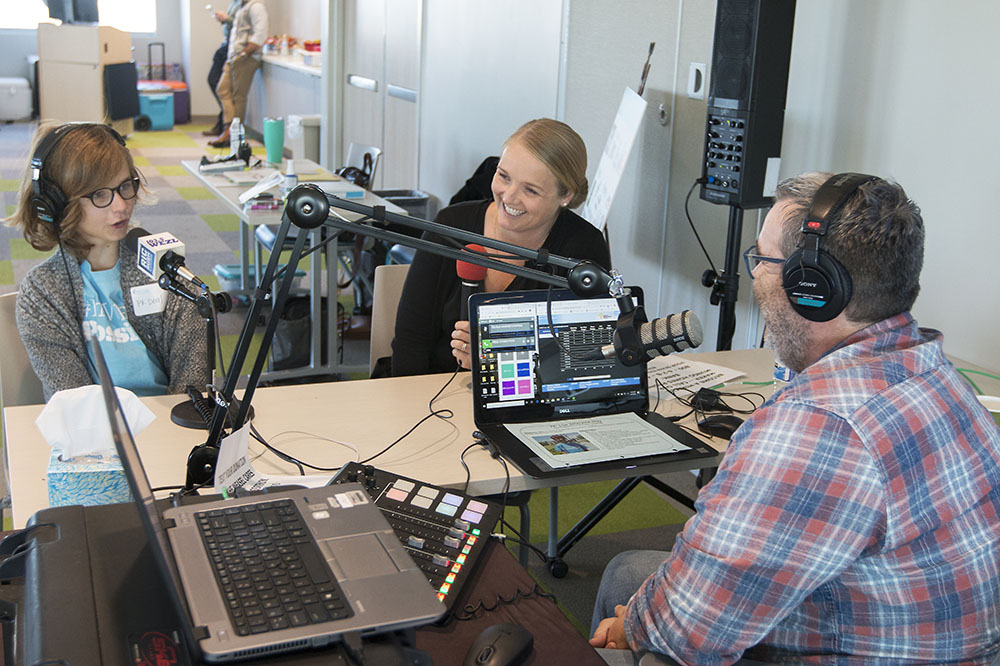 Ten-year-old P.K. Deal hasn't had a haircut since he was 7. That was when the fourth grader from Summerville had his most recent surgery for problems linked to hydrocephalus, a buildup of fluid in the brain. He doesn't want anybody to cut his hair until his next operation, which hasn't been scheduled yet. He'll have to get his head shaved then.
So when P.K. sits in front of a microphone, his light brown hair reaches almost to his shoulders as he encourages people to donate to the Cares for Kids Radiothon, which is airing on three radio stations: 103.5 WEZL, Y102.5 and NewsRadio 94.3 WSC.
P.K.'s mom says the fundraiser, which benefits the soon-to-open MUSC Shawn Jenkins Children's Hospital, is a chance for her family to give back to MUSC Children's Health. MUSC has played an important role in P.K.'s life. "Anything we can do to help. The neurosurgery team has educated us and helped us so much, and that's been priceless."
P.K. has had extensive cranial surgery, his mom says, along with revisions to the shunt that drains excess fluid from his brain. "His whole frontal, from the ears up, has been reconstructed three times. Sometimes it seemed like we were here every other week for different things."
P.K. just goes in for yearly checkups now, but his mom says he'll need more surgery in the future.
The Deals are familiar faces to one of the radiothon's hosts, Brian Cleary of Y102.5. They've done this before. Cleary says the families he meets through the radiothon are inspiring.
"I've met so many of these children and their families, and I'm always amazed by the positivity of the people. Their kids are going through surgery, and they're upbeat and happy."
This marks the radiothon's 12th year. Barbara Rivers, director of development for MUSC Children's Hospital, says some of the money raised this year will pay for iPads to help occupy kids who are in the hospital for weeks or months, undergoing treatment for everything from cancer to heart problems.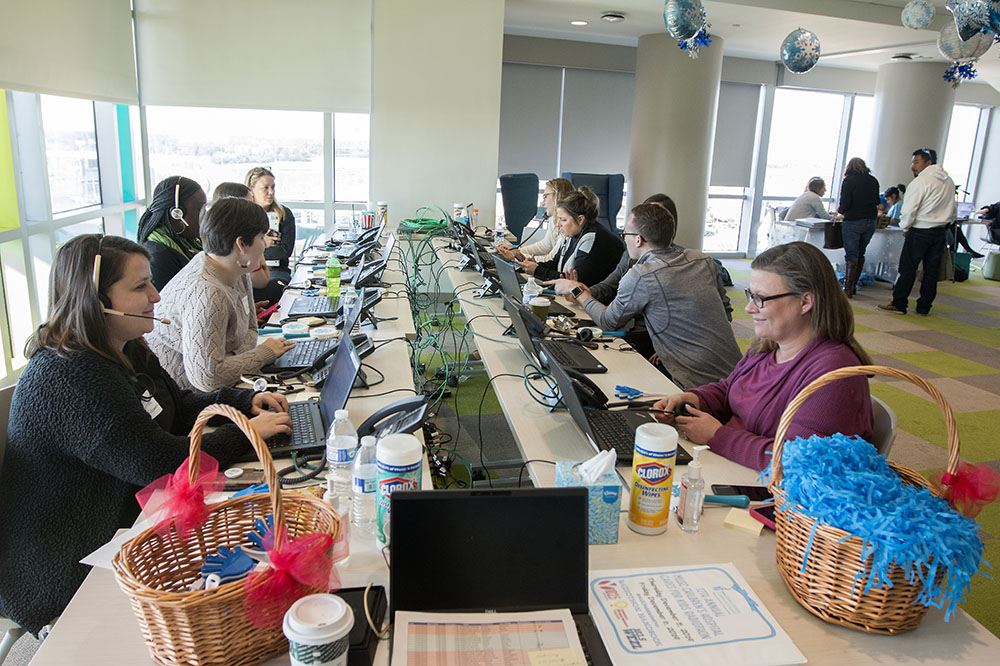 The fundraiser will also pay for supplies for the Child Life Program, which has a team of specialists who use play, education and support to encourage the kids' emotional well-being and development while they're in the hospital.
The new hospital, set to open in 2020, will have 11 playrooms. They'll all need toys and books and other things to keep kids as happy as possible.
Gigi Gonzalez knows what it's like to spend a lot of time in the hospital. The 8-year-old girl has had chemotherapy and a bone marrow transplant to treat Langerhans cell histiocytosis, a rare type of cancer. She's an old hand at the radiothon, but that doesn't keep her from turning shy when she's away from the microphone. When Gigi is asked what she'll say to Cleary's listeners, she just smiles.
Her mom, Angelica Gonzalez, prompts her. "You're going to ask for money?"
Gigi nods: "Ask for money!"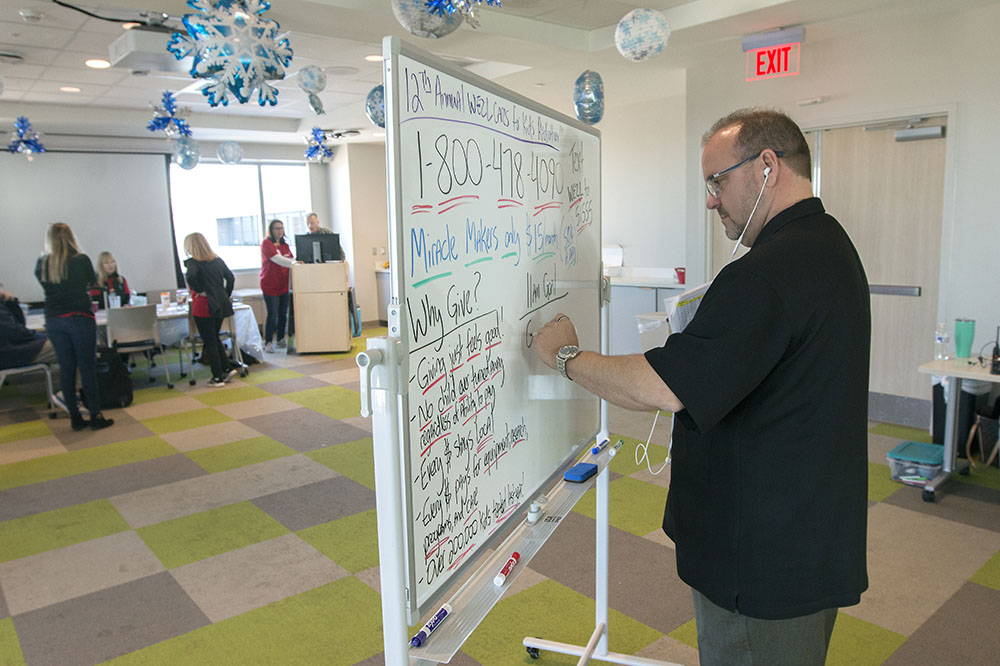 The Cares for Kids Radiothon runs through this evening. About two dozen kids and their families are taking part in the live event.
Cleary encourages people to tune in. "You hear these people and see what a difference it makes, and you want to give more."
P.K.'s mom Katherine says it's rewarding for the kids and their parents, too. "We love it. We are so thankful for MUSC and what they've done for P.K. and all of the kids. We're just glad we can help them."
Suggest a Story
Have an idea for MUSC Catalyst News? Contact our editorial team and let us know.