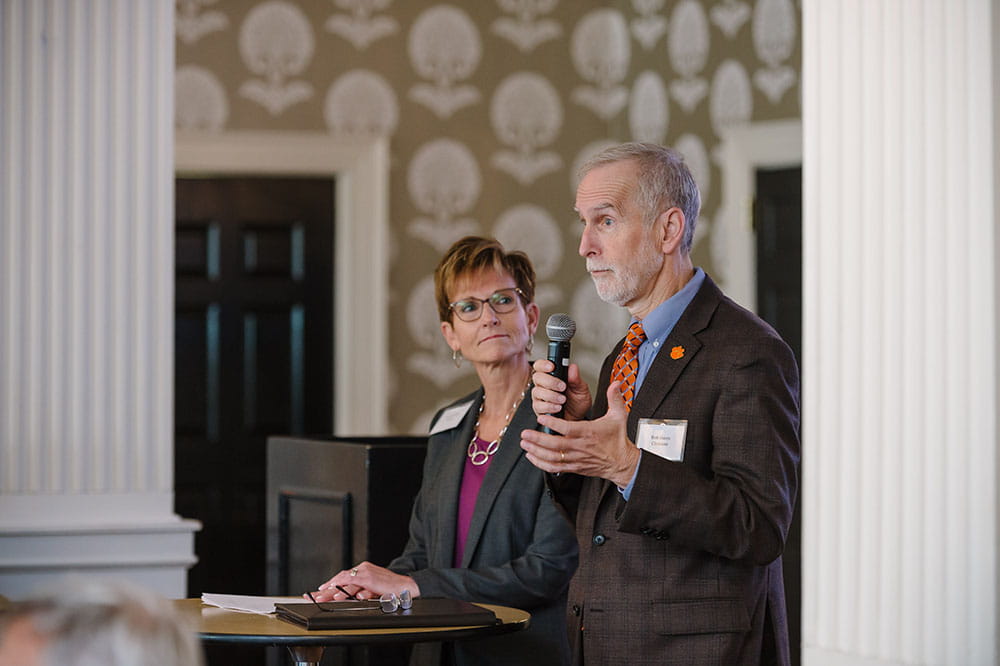 Some of South Carolina's top researchers are exploring new ways they can work together to improve health care with artificial intelligence, an effort that is starting with pilot projects but could grow into a major collaboration.
The Artificial Intelligence Summit on Nov. 21 in Columbia brought together about 150 officials from Clemson University, MUSC and Siemens Healthineers.
Most were researchers who came from a wide variety of backgrounds, ranging from radiology to psychiatry and bioengineering to computer science. They met for nearly six hours in The Palmetto Club about a block from the Statehouse.
The idea was to get the researchers together so they could learn about each other's work and spark ideas for new projects.
The provosts from the two universities each put up $25,000 to fund pilot projects that resulted from the summit. It's just a start, they said, as officials from the two universities continue talks aimed at establishing a larger partnership in artificial intelligence.
Robert Jones, the executive vice president for academic affairs and provost at Clemson, described artificial intelligence as a recent and rapidly growing phenomenon with capabilities to dramatically improve health care.
"Because it's so interdisciplinary, Clemson is extremely interested in developing strong partnerships internally and externally," Jones said. "We can think of no better partners than the Medical University of South Carolina and Siemens Healthineers."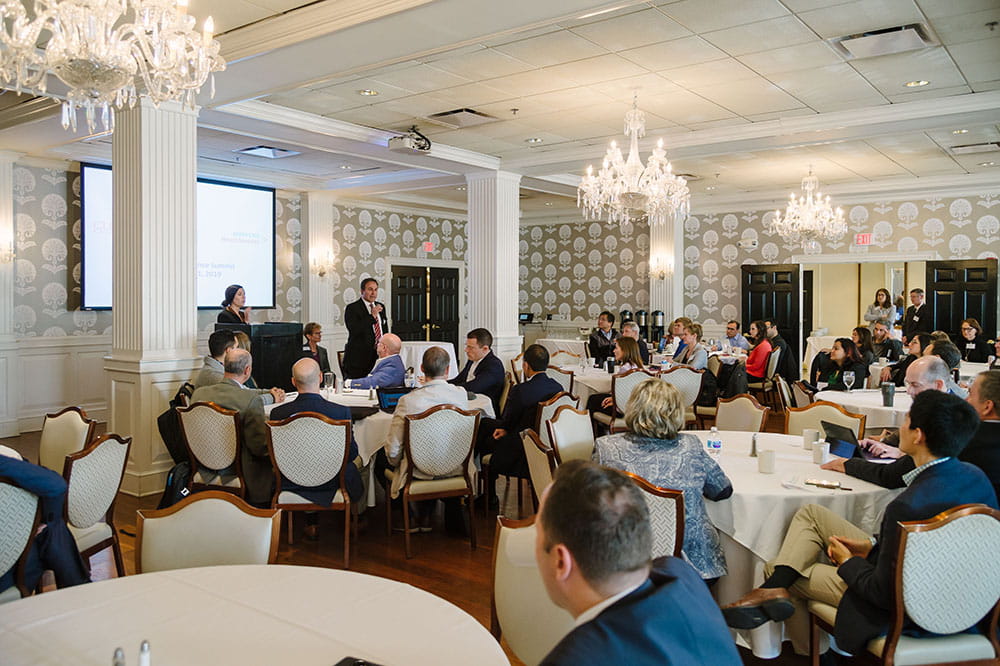 Lisa Saladin, the provost at MUSC, said that artificial intelligence is the leading technology that will transform health care."The impact on health care is just beginning," she said. "We have the potential to totally transform the way we provide care, the way we diagnose patients and how we intervene to make sure the right patients are getting the right treatment at the right time."
Clemson and MUSC reside on opposite ends of the state but have a long history of collaborating on research, especially in bioengineering.
Several Clemson faculty members and students work in the Bioengineering Building on MUSC's campus in Charleston. The universities collaborate on two separate Centers of Biomedical Excellence funded by the National Institutes of Health.
Both institutions already have a variety of artificial intelligence research underway.
Clemson researchers are developing artificial intelligence to protect privacy on social media, inspect cars on assembly lines for defects and help save citrus trees from an incurable disease, just to name a few examples. Some of the Clemson research is enabled by the Palmetto Cluster, one of the nation's fastest university supercomputers.
MUSC is primarily using two types of artificial intelligence tools, predictive analytics and natural language processing, Saladin said. Researchers are using the tools to develop techniques that can help diagnose and treat a range of ills, including cancer, Alzheimer's disease, substance abuse, child abuse, epliepsy, aphasia, inflammatory skin conditions and cardiac issues, she said.
Mike Farrell, a vice president, enterprise services at Siemens Healthineers, said that he saw tremendous opportunity to bring together Clemson, MUSC and Siemens Healthineers to improve health care.
"What I'm most excited about is how we can take these great ideas from bench to bedside," he said. "We're developing a digital ecosystem, so if there's an application, an algorithm, or a tool that's being developed and validated, there is great potential to extend their availability beyond MUSC to benefit care providers and their patients around the world."
This report is used with permission from Clemson University.
Suggest a Story
Have an idea for MUSC Catalyst News? Contact our editorial team and let us know.