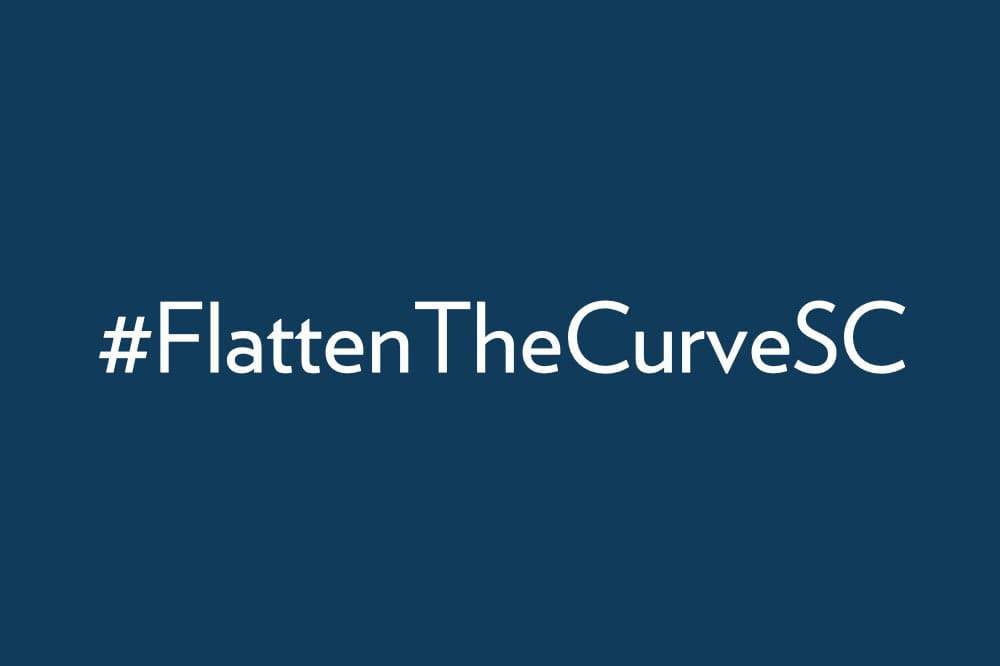 As families struggle to keep children occupied during the coronavirus-related school shutdown and adults try to maintain some sense of normalcy, leaders in the Charleston County School District and at the Medical University of South Carolina are teaming up to encourage them to do their part to "flatten the curve" in South Carolina.
MUSC President David Cole, M.D., described the situation. "I think as a community and a nation we're standing on a beach. There's a wave heading toward us. That wave has to break over the beach and wash past us," he said. 
"The real question is, how big is the wave? We have an opportunity to impact how large that wave is. That's what we're talking about when we say flatten the curve, meaning minimize the risk of exposure, minimize the impact of this disease, this wave, that will wash over us."
Charleston County school superintendent Gerrita Postlewait said parents can do their part. "We're asking people, after we've gone to so much trouble and sacrifice by so many, to follow through by keeping their children at home. 
"I know it's tempting to ask someone to watch them or take them to the day care for a little bit. But the more that we all do to help make sure that we isolate, we wash our hands, we take precautions, we avoid exposing ourselves and our children – because we don't know for sure when we're beginning to carry the illness. So what we're asking is to help everyone through this."
She promoted a new hashtag for social media: #FlattenTheCurveSC. 
Cole said we can all help slow the spread of COVID-19, the respiratory illness caused by the new coronavirus. "It's never too late to be smart. Take ownership. Make smart decisions. What you do as an individual is important. You can also have an impact on the decisions of those around you. So call it out. Ask them, 'Is this really the right time to go to a gathering?'"
Like other institutions, MUSC and Charleston County schools have taken steps to reduce gatherings, using technology and innovation. Both have shifted students to virtual classrooms. MUSC has also worked to reduce the spread of the coronavirus by offering free online screenings for the virus to anyone in South Carolina and offering the state's first drive-through specimen collection site for COVID-19 testing in a mall parking lot.
But we can do more, Cole said. "I think a fair question is who's going to be affected by all of this. The short answer is all of us in some manner. I sincerely hope and expect that not everybody's going to be significantly ill. But you may be putting yourself, your sister, your mother, your grandmother at risk by the decisions you make. You need to think about that. You need to understand that." 
"Get on board by staying home," Postlewait said.
Suggest a Story
Have an idea for MUSC Catalyst News? Contact our editorial team and let us know.
Get the Latest MUSC News
Get more stories about what's happening at MUSC, delivered straight to your inbox.