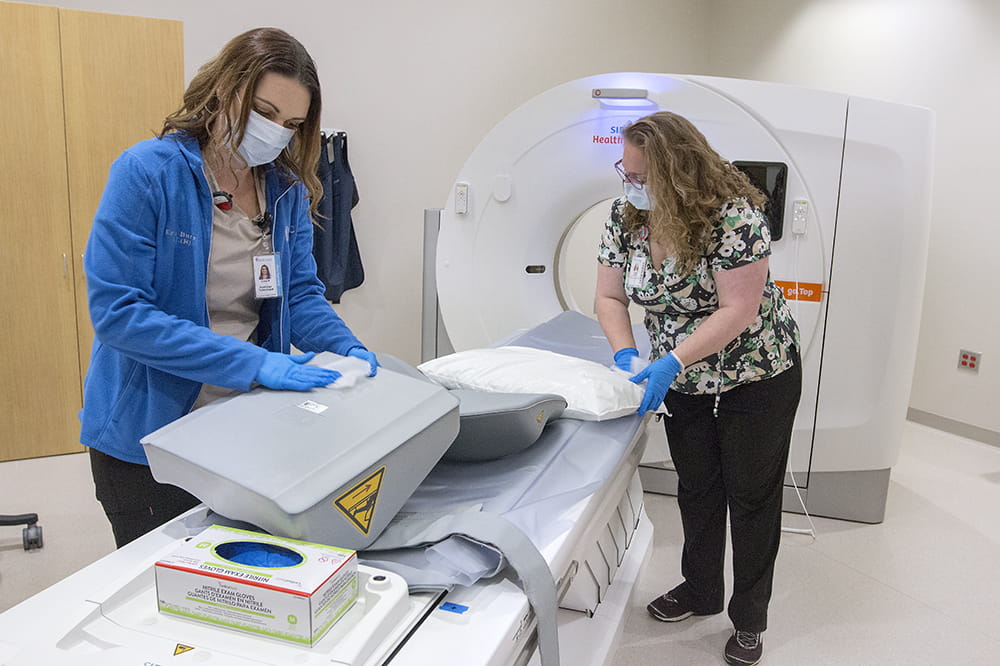 MUSC Health is reopening an imaging center armed with multiple protections against COVID-19. It's in the West Ashley Medical Pavilion at the former Citadel Mall, now called the Charleston Epic Center.
Ron McKee, the system administrator for imaging at MUSC Health, said everyone who needs surgery needs imaging, and some procedures just can't wait. "If your mother had cancer or your family member had a bad hip and couldn't walk, would you say, 'We need to wait for months till this blows over?' That can cost lives."
So everyone from infectious disease specialists to information technology experts got together to come up with a way for patients to get MRIs, ultrasounds, CT scans and X-rays safely, despite the coronavirus pandemic.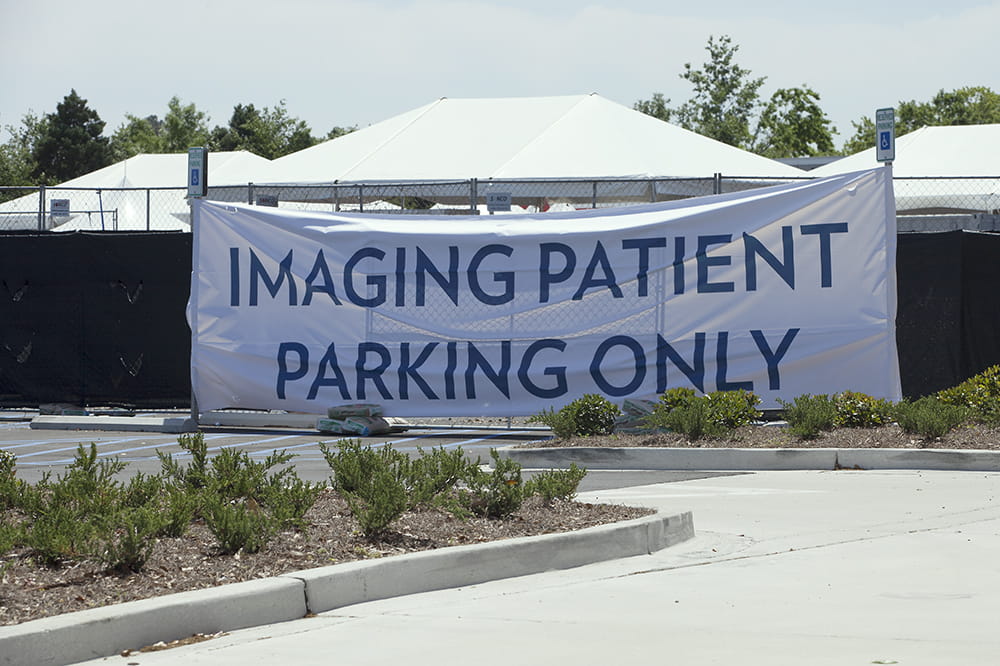 The result is an extraordinary process for an extraordinary time. "We have more than 4,200 patients who had to be rescheduled because of COVID," McKee said. "We have to get to a new normal."
That new normal for imaging begins with a phone call to determine if the patient is free of COVID-19 symptoms and risk factors. "Our goal is 100% healthy patients," McKee said. "We need to keep our patients and staff safe."
On the day of the appointment, the patient comes to the mall and stops outside of the West Ashley Medical Pavilion. "We have designated parking spots that are spaced out away from everybody," McKee said.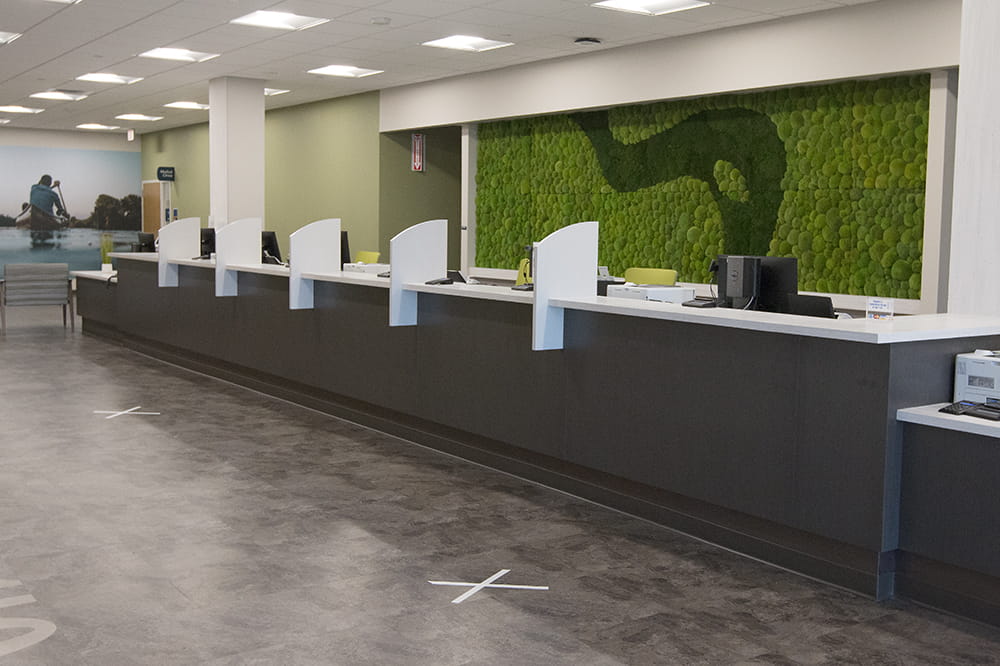 "The patients will arrive at the front desk – it's outside, not even in the building yet, where somebody will be wearing a mask and then, once again, will screen them through a temperature check to make sure they have no fever or other symptoms."
Symptom-free patients then get masks, and a technologist comes out of the building to walk them to a registration desk. 
"We're setting up three isolation desks that are probably 12 to 15 feet apart at minimum. They'll have designated places to stand as they get checked in there. They'll get walked back. There's a hand washing station where they'll wash their hands again," McKee said.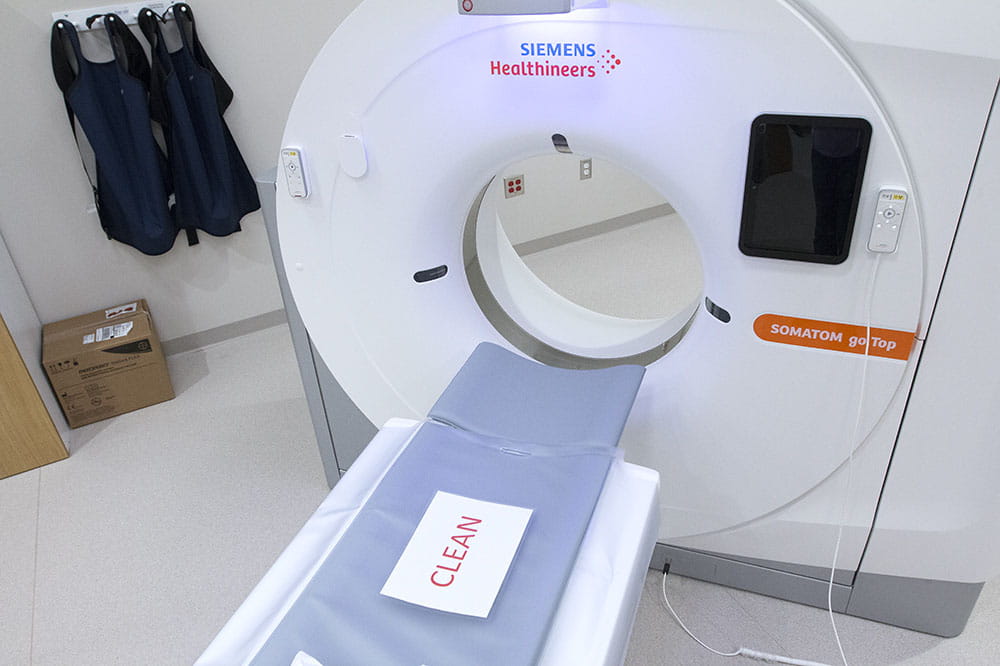 While air scrubbers and biofilters clean the air, patients will be escorted to a procedure room. "Once their procedure is over, we'll walk them out, making sure they're not passing people in close quarters. Our focus is to make sure that they get their exam and get taken care of and then they get back into their normal life without having to be at risk of infection."
Time is built into the imaging center's schedule for cleaning. "Every time we do a procedure, we'll take a 15-minute window to sterilize the room," McKee said. "Each patient will receive a one-page document explaining what was done for their protection."
The only risk McKee sees is the fact that people who are self-isolating at home will have to go out in public for the appointment. "But everybody who's going to be taking care of them will be masked, gowned and gloved," he said.
"This has really been thought out from the beginning to the end. I want the community to know that MUSC has come together to work for patients."
Suggest a Story
Have an idea for MUSC Catalyst News? Contact our editorial team and let us know.
Get the Latest MUSC News
Get more stories about what's happening at MUSC, delivered straight to your inbox.