Hollings Cancer Center at the Medical University of South Carolina recently announced five awardees for funding. Hollings offers a number of intramural support opportunities for students, postdoctoral trainees and faculty conducting cancer-related research and clinical services. These funding opportunities foster and facilitate interdisciplinary collaboration, innovative thinking, translational research and the highest level of academic medicine.
Clinical Scholar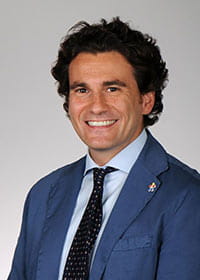 The Clinical Scholar Program aims to provide outstanding faculty members the dedicated time to focus on cancer-related clinical investigations. By fostering the careers of junior and senior physician-scientists and enabling state-of-the-art, cancer-relevant research, this program aims to facilitate breakthrough discoveries that directly improve clinical care of cancer patients.
Project: Novel Approaches for the Treatment of Metastatic Triple-negative Breast Cancer
Triple-negative breast cancer (TNBC) represents 15-20% of all breast cancers and is characterized by elevated genomic instability that can require an aggressive clinical course compared with other subtypes. Immunotherapy is emerging as a new treatment in breast cancer. Boosted by the exciting recent advances in the field of immuno-oncology and breast cancer, Giordano and colleagues proposed a translational program concentrating in these areas that would have a significant potential to lead to cancer discoveries. In this project, they will investigate two novel combinations for the treatment of stage 4 TNBC patients:
The addition of a colony-stimulating factor-1 receptor (CSF-1R) inhibitor (SNDX-6352) to immunotherapy drug durvalumab to enhance the effect of checkpoint inhibitors in breast cancer.
A novel combination of an orally available PLK1 inhibitor (onvansertib) and paclitaxel – based on the preclinical data obtained during the Hollings K12 program, aimed at career development in clinical and translational oncology.
Read more about Giordano's research.
Idea Awards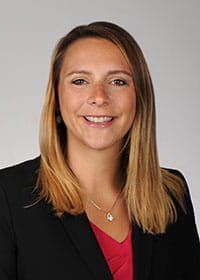 The purpose of these awards is to stimulate the development of high-quality, innovative cancer research projects that will move forward to extramurally funded grant awards. Idea awards provide early funding support for high-risk/high-payoff research for which external grants are difficult to obtain.
Project: Comparison of Leading E-Cigarette Product Types on Relative Reinforcement Value and Tobacco Use Patterns Among Current Smokers
Electronic cigarettes (e-cigarettes) have surged in popularity in recent years, and while e-cigarettes are not harmless, they are likely less harmful than traditional cigarettes. The purpose of this project is to understand how two types of e-cigarettes, customizable tanks and pods, change the appeal and use of cigarettes among current smokers who try e-cigarettes for the first time. In this project, 75 current smokers will receive either a placebo e-cigarette (control group), a customizable tank e-cigarette or a pod e-cigarette. Participants will try their assigned e-cigarette and complete a variety of questionnaires about it. Participants will then take their assigned e-cigarette home to use as much or as little as they wish for a three-week period. At the end of the study, the researchers will compare how the two types of nicotine-containing e-cigarettes were used by participants and their impact on smoking behavior.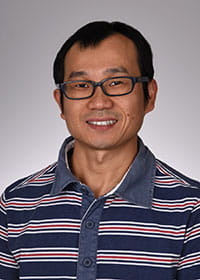 Project: Functional Analysis of SPOP in DNA Damage Response for Prostate Cancer Therapy
The major focus of Dr. Gan's laboratory is to investigate how aberrant cell signaling pathways contribute to genomic instability and cancer progression. He is particularly interested in studying the regulatory mechanisms and physiological functions of E3 ubiquitin ligases in tumorigenesis. Specifically, his group will identify the upstream pathway regulating the activity of E3 ubiquitin ligase SPOP, and investigate the role of SPOP in genomic stability by characterizing its downstream targets in prostate cancer. These studies will significantly expand our knowledge on the tumor suppressor function of SPOP, and also provide rational for combating prostate cancer based on SPOP genetic status.
Team Science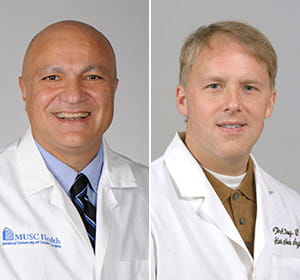 The purpose of this award is to stimulate the development of high-quality multi-investigator (minimum of three) program project grants that will move forward to extramurally funded grant awards.
Besim Ogretmen, Ph.D., and Terry Day, M.D.
Project: Head and Neck Cancer SPORE
The goal of the researchers' multidisciplinary head and neck cancer team science project is to provide basic and clinical knowledge of head and neck cancer diagnosis, treatment and control. They propose studies related to cancer metabolism, cell cycle regulation and immunotherapy to reduce head and neck squamous cell carcinoma disparities and improve the clinical outcome for patients with this disease. This team science program contains three main projects, led by Ogretmen and Day, in addition to other Hollings cancer researchers David Neskey, M.D., Chrystal Paulos, Ph.D., Marvella Ford, Ph.D., and Evan Graboyes, M.D. The proposed experiments will provide preliminary data to undergird the researchers' Head and Neck Cancer SPORE (specialized programs of research excellence) application that will be submitted to the NIH in 2020 or early 2021.
Pre-Clinical & Clinical Concepts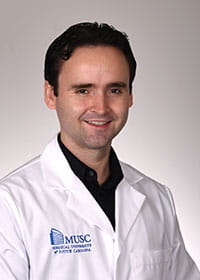 The Pre-Clinical & Clinical Concept Award is an internal funding mechanism that provides support for the development of pre-clinical trial and approved clinical trial concepts based on laboratory discoveries made at Hollings or Clemson University. Clinical trials help develop new ways to prevent and treat cancer, providing participating patients with access to the most advanced treatments.
Project: Combination of Autophagy Selective Therapeutics (COAST) in Serous Ovarian Cancer
Ovarian cancer has routinely escaped attempts by scientists and doctors to treat and prevent long-term remission. One reason is that each and every ovarian cancer cell within a patient has an ability to shift its genes around – thousands at a time. Since genes enable a cancer cell to metastasize and resist drugs, this means ovarian cancer is uniquely able to evolve and evade many forms of chemotherapy. Delaney's lab has developed drug treatments that work better in this type of cancer cell. They work by disrupting the "autophagy" pathway, a microscopic recycling system that this cancer type is unusually poor at performing and is easily clogged. These drugs are prescribed at a low cost in developing nations yet are able to combat some of the toughest forms of ovarian cancer. They are even prescribed to pregnant patients for other diseases due to their minimal side effects. However, before using these drug combination treatments in people, researchers must investigate the safest, most efficient way of combining these drugs with a standard of care for ovarian cancer. This study will use mouse models of advanced ovarian cancer to evaluate how to use these drugs to achieve complete remission in the mice without harming essential organs. With these data, the researchers will be better able to move safely into human trials. 
Philanthropic donor Matt Prisby will be funding Delaney's project in its entirety. Prisby has been a strong supporter and proponent for furthering women's cancer research at Hollings Cancer Center. Part of the funding will come from the Sheryl Sirisky Prisby Endowed Scholarship, the first such scholarship dedicated exclusively to the advancement of Hollings' work in women's cancers.
About the Author