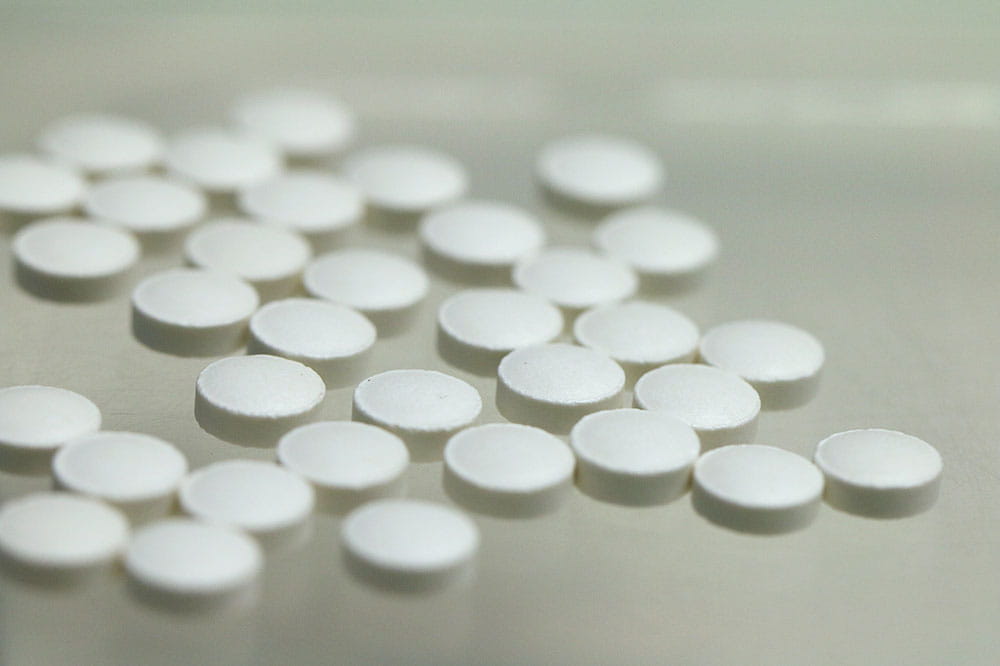 When the Washington Post published a report that showed Charleston County ranked first in the country when it came to the number of opioids dispensed, MUSC Health surgeon Mark Lockett suspected something was out of whack.
"Two-hundred and forty-eight pills per person? That's kooky," he said.
Lockett, a leader of both the South Carolina Opioid Reduction Project and the Medical University of South Carolina's Opioid Task Force, was right. Follow-up reporting revealed that the data analyzed by the newspaper included millions of opioids dispensed by a Veterans Affairs outpatient pharmacy in North Charleston. It's one of only two facilities in the nation that ship medications to veterans around the country.
That doesn't mean there's not an opioid problem in Charleston County or the state as a whole. There is, Lockett said. But MUSC Health and other health care providers are fighting to end the opioid epidemic through training and awareness.
The results are solid. Case in point:  Surgical residents at MUSC Health are prescribing 60% fewer opioids than their counterparts did in 2017, the year the federal government declared the opioid epidemic a public health emergency.
Lockett said they learn to consider key issues, including:
The higher the dose and the longer the time someone takes opioids, the more likely they'll run into dependence problems.
Doctors should prescribe opioids only when necessary, use the lowest effective dose and prescribe the shortest duration possible.
The goal should not be zero pain but tolerable pain.
When possible, doctors should use opioid alternatives such as acetaminophen and ibuprofen to control pain.
And the residents also learn about risk factors for opioid addiction, such as:
Past or current substance abuse.
Pain before a surgical procedure.
Untreated psychiatric disorders including anxiety and depression.
Younger age.
Obesity.
A social environment conducive to substance abuse.
Family history of substance abuse problems.
Veteran doctors at MUSC Health are also getting opioid reduction training. So are dentists, nurse practitioners, physician assistants and nurses. The state already requires them to take at least two hours of opioid training per year. More training is in the works in the form of online courses that are about to go live at MUSC.
Lockett, who in addition to treating patients is a professor in the College of Medicine at the Medical University of South Carolina, said certain types of procedures just don't call for strong painkillers. A lot of patients can have surgery and never need opioids. Those who do often need fewer pills than doctors used to prescribe.
For example, most people who have kidney transplants can recover with the help of less powerful painkillers. "We used to send kidney transplant patients home with 60 opioid pills.  Many patients don't live in Charleston and we were concerned they would be in pain and couldn't get pain medications easily," Lockett said. "Now, our transplant teams work with patients to teach them pain management techniques. The vast majority of kidney transplant patients go home with no opioids at all."
Same story for some kids who have hernia operations. MUSC Health pediatric surgeon Rob Cina reviewed prescribing patterns for one of the most common pediatric surgeries – inguinal hernia repair. His team found that educating providers about better prescribing habits significantly cut the number of opioid pills given to patients after surgery.
That not only protects patients, but also people in their lives who might try to pocket leftover pills. "If we prescribe better, there are fewer opioids available to fuel people who are stealing drugs or using mom's pain pills. Hopefully we can stop the opioid crisis at the headwaters," Lockett said.
"We've asked departments and divisions to cut their prescribing habits, and we're starting to get some data on the results of those efforts. We've done work on getting people to bring back unused medications so we can dispose of them safely instead of patients flushing them down the toilet. Many groups at MUSC Health are working to impact this devastating epidemic." 
Suggest a Story
Have an idea for MUSC Catalyst News? Contact our editorial team and let us know.