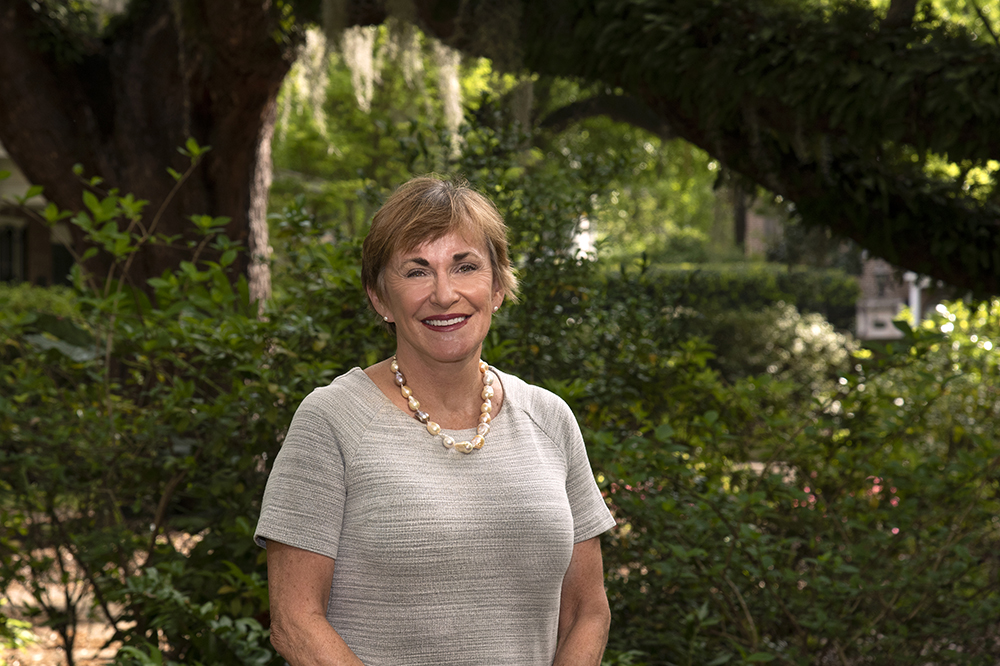 A new study will test a different way to reach and treat people misusing opioids by starting treatment while they're hospitalized for conditions linked to their drug use. 
Kathleen Brady, M.D., Ph.D., the vice president of research at MUSC whose own research focus is addiction psychiatry, will serve as the South Carolina lead. The $5.5 million, five-year study, led by Sandra Springer, M.D., of Yale School of Medicine, also involves researchers from Columbia University and the University of South Carolina School of Medicine-Greenville.

The basic idea, Brady said, is to reach people who've been hospitalized because of infections acquired as a result of drug use. Typically, these patients are treated for the immediate problem that led them to the hospital, but there's no program in place to link them to treatment for opioid use disorder, the underlying issue that led to the infection. And the doctors who treat them, like infectious disease specialists, generally don't have the training or resources to deal with the addiction.

Public health officials say a spike in infectious diseases, ranging from HIV and hepatitis to life-threatening bacterial infections, can be traced to unsanitary needle use and unsafe sex practices linked to the opioid epidemic. For example, the Centers for Disease Control and Prevention says that viral hepatitis increased 249% between 2010 and 2016. There have been outbreaks of HIV in communities with high rates of illegal injected drug use, like Cabell County in West Virginia, where 78 cases of HIV have been reported since January 2018 – about the annual number for the entire state. This data underscored the necessity of integrating infectious disease experts into treatment plans.

Many of the drug use-related bacterial infections that affect a person's heart, bones, skin or other tissues can require a month-long stay so the patient can receive intravenous antibiotics. And that's an opportunity to help those patients with their opioid use disorder, Brady said.

"It's a great opportunity to get some medication started and to get people engaged in treatment," she said.

Medication-assisted treatment, or MAT, involves the use of specific drugs to blunt the cravings and effects of withdrawal from addictive opioids like heroin.
"Often, that's really where people fall through the cracks – between inpatient and outpatient. They may be doing OK while they're inpatient, and that handoff to outpatient is when they start using again."

Dr. Kathleen Brady
MUSC already has a program through its Emergency Department in which people with opioid use disorder are given buprenorphine to get them started on treatment and then referred to counselors who are prepared to see them the next day. The program has proved successful at MUSC Health and in two emergency departments in Horry County. This year, it's been expanded to Spartanburg Regional Healthcare System and Prisma Health Upstate, said Carolyn Bogan, director of the Emergency Department Medication Assisted Treatment Program.

The Emergency Department program uses a short-acting version of buprenorphine, in pill form. This study with hospitalized patients calls for them to receive the short-acting version first, to ensure they can tolerate the drug, and then move to a long-acting injected version of the drug that's typically given once per month.

"That gives them that much more chance of being able to comply with the drug regimen, because they don't have to remember to take it every single day," Brady said.

She said that using the long-acting version should ease patients' transitions from being hospitalized to being on their own.

"Often, that's really where people fall through the cracks – between inpatient and outpatient," Brady said. "They may be doing OK while they're inpatient, and that handoff to outpatient is when they start using again."

Although MUSC is leading the study in South Carolina, the patients will be treated at Prisma Health in Greenville under the direction of addiction medicine specialist Alain Litwin, M.D., as MUSC was already running its own separate inpatient opioid treatment study, under the direction of Kelly Barth, D.O., Brady said.

All of these varied treatment starting points are necessary, as the effects of the opioid crisis are being felt throughout the state. The S.C. Department of Health and Environmental Control reported 1,103 drug overdose deaths in 2018, up from 613 just five years before that. The majority of last year's fatal drug overdoses involved opioids.

"We really are exploring the use of cutting-edge treatment, and we're expanding statewide to try to combat this," Brady said.
Suggest a Story
Have an idea for MUSC Catalyst News? Contact our editorial team and let us know.