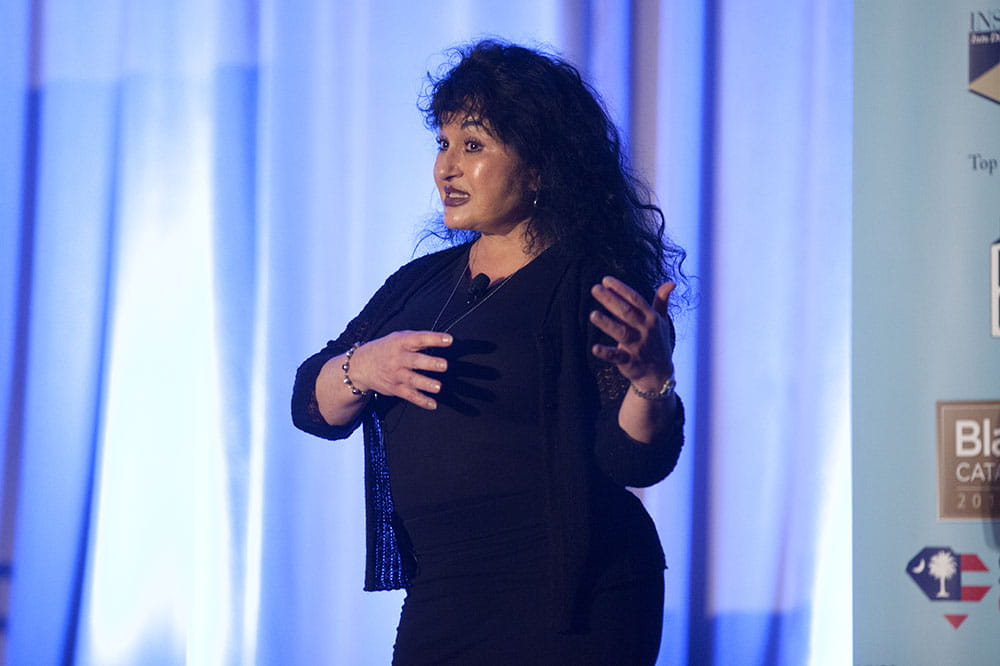 Emergency medicine professor and doctor Lisa Moreno is about to become the first female president of the American Academy of Emergency Medicine. She's a global health consultant and advocate for women and minorities in leadership positions. She's published almost 50 research papers.
But her many accomplishments don't shield her from implicit, and at times explicit, bias.
At the Medical University of South Carolina's Inclusion to Innovation Summit, she told the story of how one patient couldn't believe Moreno, a Latina, could be her doctor. The woman called Moreno a name and said she looked like someone off the street. Moreno, who works and teaches at Louisiana State University Health Sciences Center-New Orleans, had to defend her authority and her credentials — and not for the first time.
It was a reminder to attendees that having and being part of a diverse workforce isn't always easy. But as Moreno and other speakers emphasized, diversity is essential. It's not only the right thing to do. Research shows that it actually gets better results for businesses.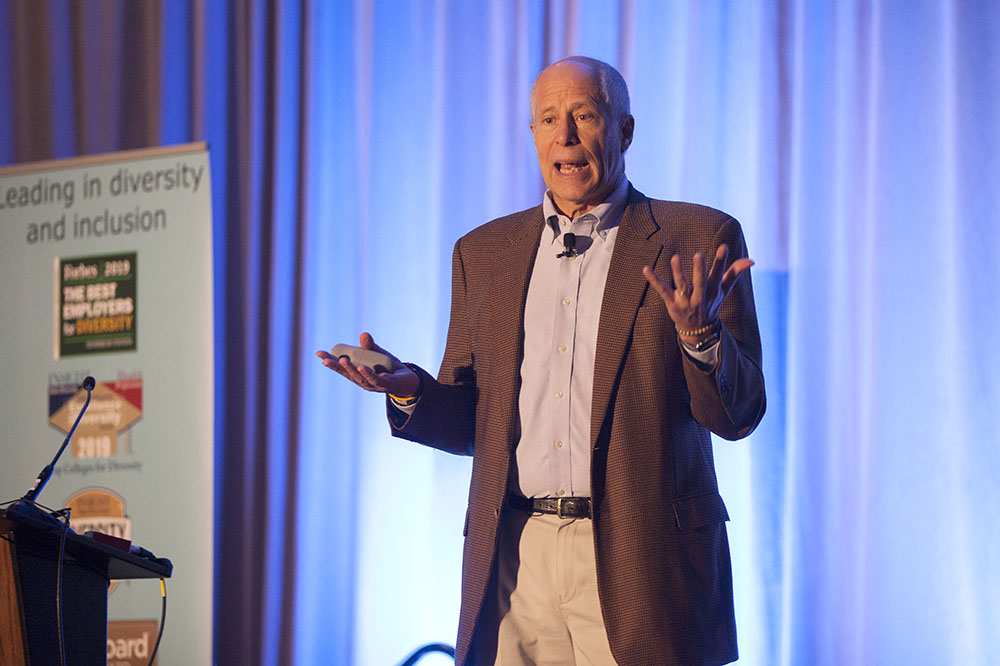 That's part of the message that summit organizers Willette Burnham-Williams, Ph.D., and Anton Gunn wanted the event to send. It's also why they flew in Moreno and another nationally known leader in the field of diversity and inclusion, Howard Ross, to help lead the summit. Ross, the founder of Cook Ross, is the bestselling author of "Everyday Bias: Identifying and Navigating Unconscious Judgements in Our Daily Lives" and an international speaker.
"Above all else, I wanted the summit to accomplish two things," Gunn says. He serves as chief diversity officer for MUSC Health. "One, implicit bias is a huge detriment to us individually and organizationally if we're not aware that we have it. The goal for me is for every person to think about their own implicit biases, and what they can do once they become aware of their biases."
His other goal was to bring together people who are trying to increase diversity and inclusion in their workplaces. The audience of more than 120 people included representatives from Blackbaud, the University of South Carolina, Clemson University, Trident Technical College and Greenville Technical College, as well as MUSC.
Burnham-Williams, chief diversity officer for the university side of MUSC, shared those goals. "Our big picture when we founded this summit for MUSC was to create a network through this program of diversity and inclusion strategists, particularly in the region, to be able to have this once-in-a-year opportunity to talk about challenges, our long-term vision and big picture ideas about where diversity and inclusion is going, especially in academic centers and higher education."
In addition to Moreno and Ross, the speakers included experts on the needs of LGBTQ people, macro and microaggressions, building diversity and inclusion in institutions and promoting justice and equity in the workplace.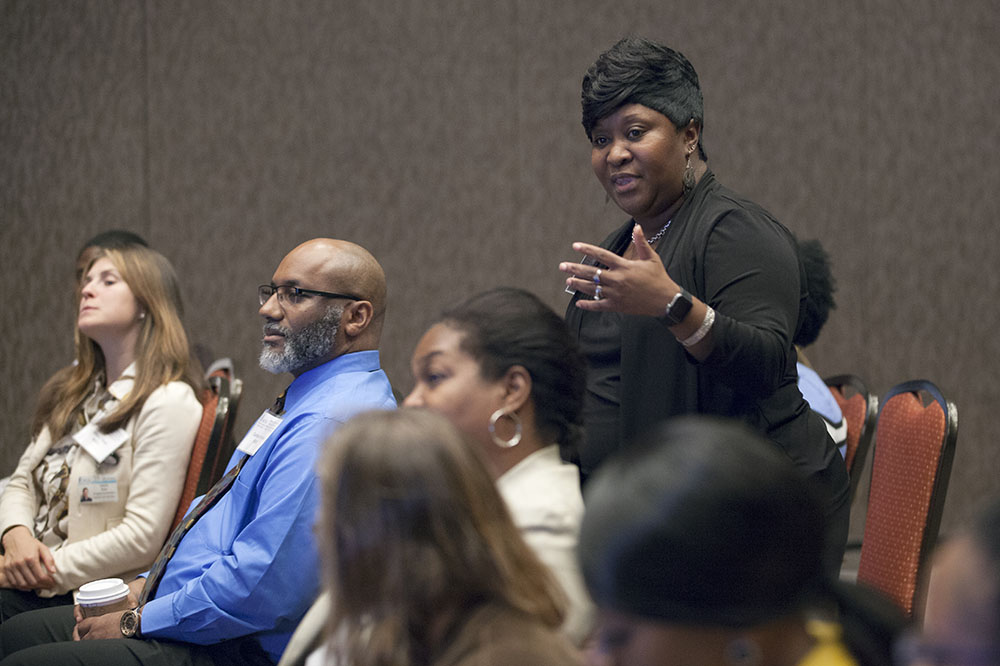 And some of them reminded summit-goers that you can't always make assumptions based on a person's credentials or appearance. Chase Glenn, executive director of the Alliance for Full Acceptance in Charleston, made that point. "I'm a trans man," he said. He's married with a wife and child.
"LGBTQ is not a monolithic group. They don't all experience life in the same way."
In another session, MUSC associate professor DaNine Fleming said every person has value. "You deserve to be treated well," she said, and repeated it three times.
She also made a graceful comparison. "Diversity is inviting you to the dance. Inclusion is asking you to dance. Belonging is allowing you to be able to choose the music at the dance also."
Burnham-Williams and Gunn said the summit comes at a time when MUSC and MUSC Health are practicing what they preach. Burnham-Williams pointed to MUSC's acquisition of four regional hospitals this year in Lancaster, Florence, Marion and Chester.
"Four very different communities across our state are now part of our MUSC health care system. How innovative is that?" she said. "Looking at the most rural of our counties and introducing to them the opportunity for the best health care available in our state."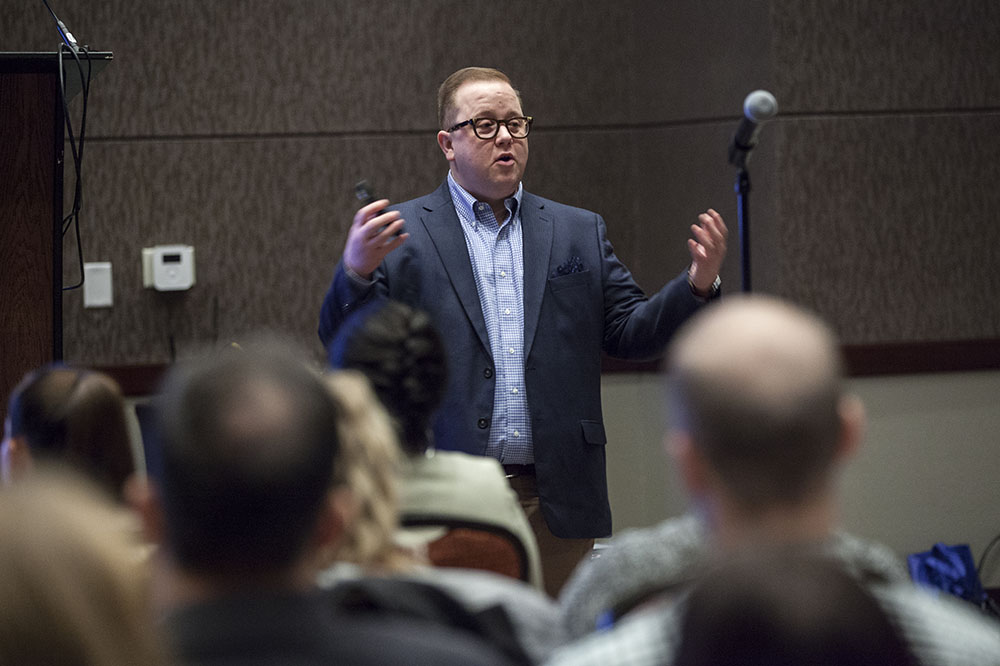 Gunn said the MUSC College of Medicine's student makeup is another example of diversity and inclusion in action. "We lead the nation in the numbers of African Americans in the College of Medicine in a predominantly white institution. We're in the top five, by percentage top two. That's innovative, because we know that the race and ethnicity of your clinician has an impact on health outcomes. The fact that we're producing more clinicians of color who will deliver care, we're improving health outcomes for patients."
They're both enthusiastic about the keynote speaker for next year's Inclusion to Inclusion to Innovation Summit: the Rev. Nontombi Naomi Tutu, daughter of Archbishop Desmond Tutu.
"We want to continue to make the summit an opportunity for diversity strategists to convene annually in support of our work and organizational vision," Burnham-Williams said.
Gunn is ready to take what they've learned at this year's event back to work with them at MUSC. "I definitely left inspired," he said.
Suggest a Story
Have an idea for MUSC Catalyst News? Contact our editorial team and let us know.