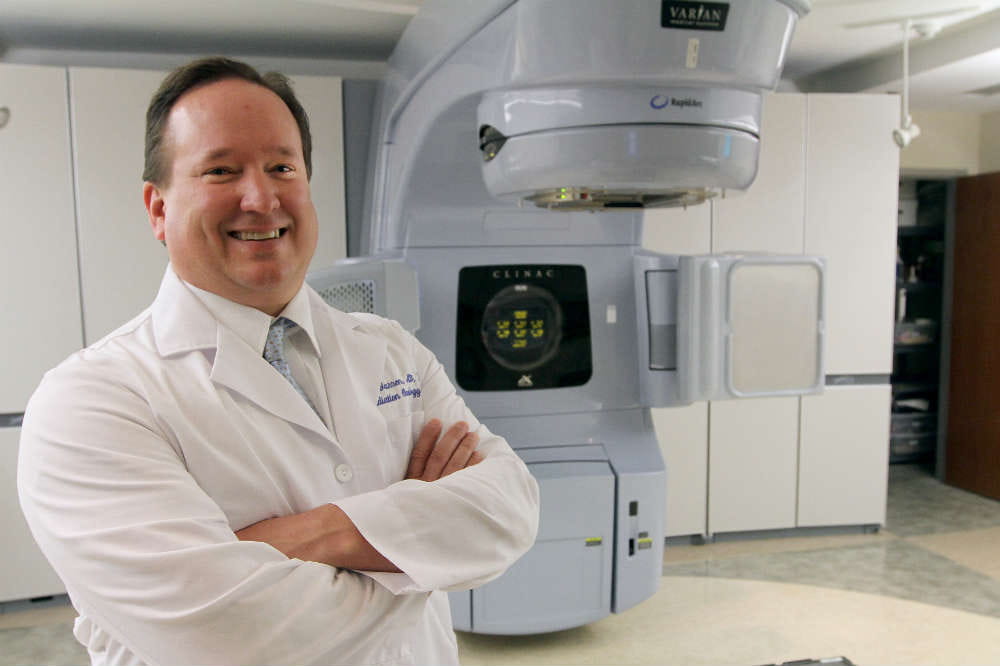 Quitting smoking can be tough, but the benefits make it well worth the effort.
That's a key takeaway from the surgeon general's 2020 report released last week that leading smoking cessation experts at Hollings Cancer Center at the Medical University of South Carolina want the public to know. The researchers, Michael Cummings, Ph.D., and oncologist Graham Warren, M.D., Ph.D., both contributed to the 700-page report that included 100 chapters.
This 34th report on tobacco was the first in 30 years to focus on smoking cessation. It details the latest science on comprehensive interventions, health benefits of quitting smoking and populations who disproportionately face the burdens of tobacco use. Warren said that information can motivate health care providers to identify gaps in care and better target interventions and treatments that have been shown to be effective.
The need is obvious. According to the report, smoking cessation reduces the risk of premature death and can add as much as a decade to life expectancy. Smoking harms nearly every organ in the body and costs the United States billions of dollars in direct medical costs each year.
Cummings, an international expert in tobacco cessation, who served as a contributing editor to the report, said many people fail to realize smoking cessation is one of the most effective things that they can do to improve their health, even if they already have cancer.
"We know that one of two long-term smokers are destined to die prematurely from smoking; if you just take the deaths, which are estimated to be about half a million Americans this year, and multiply that by 30, that's the number of people alive in the United States this year with a serious smoking-related disease."
Warren, who was a contributing author to the report, said it puts a renewed emphasis on the value of smoking cessation to a person's health. Not only does quitting smoking improve survival rates when patients quit smoking after a cancer diagnosis, but it also lowers the risk of developing 12 types of cancer. Quitting smoking also improved outcomes for patients with heart disease, improved lung function in patients with chronic obstructive pulmonary disease (COPD) and lowered the risk for several other health outcomes.
And, quitting smoking is not just about preventing future diseases, such as cancer, it also affects the effectiveness of ongoing treatments. Warren said that for cancer patients who smoke, there could be more complications from surgery, reduced efficacy of chemotherapy and radiotherapy, increased risks of developing a second primary tumor or cancer recurrence and a possible increase in side effects from treatment.
Warren and colleagues recently reported a significant increase in cancer-related costs associated with continued smoking, owing to the need for further medical treatments. The bottom line is smoking adds substantial health care costs, even after a cancer diagnosis.
As an oncologist, Warren witnesses firsthand the triumphs cancer patients feel when they recover, but he also feels their devastation if the disease reoccurs. "We know smoking increases the risk of the cancer coming back. It also increases the chance that patients may die from something else, lung disease, heart disease, stroke or otherwise. When you see a patient succeed with their first cancer treatment, but they keep smoking and the cancer recurs, it is devastating to the patient, and it's a horrible feeling to see that. Smoking cessation, even after a cancer diagnosis, can improve survival and improve many other health outcomes for our patients."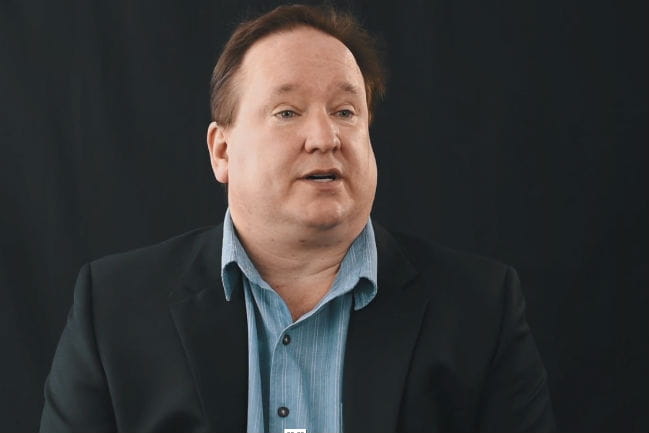 Dr. Graham Warren
Graham Warren, M.D., Ph.D., discusses the link between smoking and cancer.
Smoking Cessation
Graham Warren, M.D., Ph.D., discusses the link between smoking and cancer.
The battle to quit smoking
Warren said the report is a wake-up call to health care providers who provide critical points of access  in terms of providing smoking cessation counseling and referrals to programs where patients can receive personalized approaches to quitting and ultimately be successful.
More than 40% of adults who smoke do not receive advice to quit from their health care professionals, and prior research shows that less than half of cancer patients receive assistance to quit. Fewer than one in three use interventions proved to be the most helpful, according to the report. Warren and Cummings have worked over the past decade to increase access to evidence-based smoking cessation programs for cancer patients.
The need is obvious. While tobacco use has declined from nearly 43%, when the first surgeon general's report was published in 1964, to a historic low of nearly 14% in 2018, there still are a substantial number of Americans – 34 million – who report that they use tobacco. Nearly 70% of U.S. adults who smoke say they want to quit.
It's not so easy, though, and that's why an impressive team of addiction and smoking cessation experts in the Hollings Cancer Center's Cancer Control Program has dozens of ongoing studies tackling this topic. Researchers are making progress, but there's much work still to be done.
There are three main changes that Cummings believes may lead to positive smoking cessation outcomes: reducing nicotine in tobacco to levels that would make cigarettes nonaddictive, the use of products that don't have people inhaling smoke into the lungs and removing toxins from nicotine products such as patches, gum, inhalers and vaping products.
He cites the work of Hollings Cancer Center researcher Tracy Smith, Ph.D., who studies standards to lower the amount of nicotine in a cigarette.
"If we could take the reinforcing value out of the cigarettes, take the nicotine down to a very low level, we would see very few young people getting addicted to cigarettes," Cummings said. "That would be a really good thing. And we'd see many smokers who have been struggling for months, years, and decades get off cigarettes." 
According to Cummings, a study commissioned by the Food and Drug Administration suggests that approximately 5 million additional adult smokers could quit smoking within one year of implementation, and over time, more than 33 million people – mostly youth and young adults – could avoid becoming regular smokers.
The surgeon general report also shows that marked disparities in cessation behaviors, such as making a past-year quit attempt and achieving recent successful cessation, persist across certain population subgroups defined by educational attainment, poverty status, age, health insurance status, race/ethnicity and geography.
Warren said this helps researchers target better interventions for these groups. One thing he has learned is to look for windows of opportunity when a tobacco user might be more open to change, such as a hospitalization or serious medical diagnosis. That's why MUSC implemented both inpatient and outpatient smoking cessation programs.
An authority on developing smoking cessation programs that hospitals can adopt, Warren has been excited to see these policies used not only at MUSC but also at cancer centers across the nation, through the National Cancer Institute (NCI), and throughout Canada. Hollings Cancer Center, the state's only NCI-designated cancer center, has a mission to develop and disseminate evidence-based policies with broad-reaching impact, he said.
"We've helped 30 programs and institutions to work on tackling this issue. We've worked with NCI to help roll out the development of tobacco treatment programs at 42 NCI-designated cancer centers across the United States, and we've helped the entire nation of Canada develop cessation approaches for cancer patients across its 13 provinces and territories over the past four years.  We've helped shape policy guidelines for cancer, chest and heart organizations. We have some very good people here at MUSC providing outstanding thought leadership in this area," he said.
The goal of the program is to improve outcomes for patients who now have access to tobacco cessation medications and counseling who didn't have these resources 10 years ago.
"We are making a difference," said Warren. "Ten years ago, programs were not well incorporated in the hospitals and outpatient settings. We're making a huge advance in cancer care."
What's next?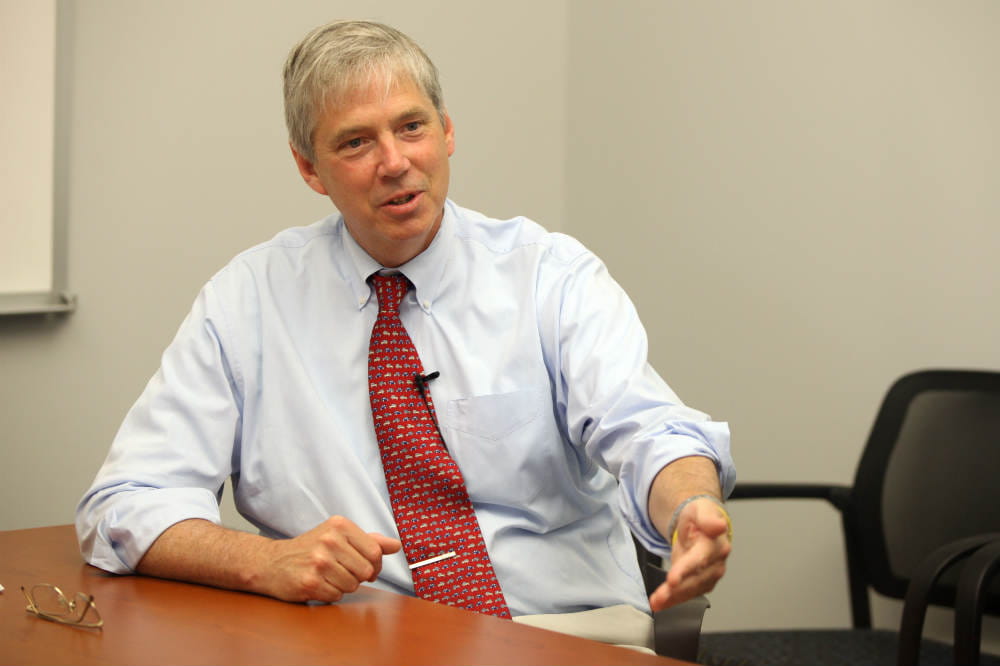 Cummings said the report offers a fresh opportunity to educate the public and inspire tobacco users to take advantage of the new treatments and counseling services that now exist. Some people, he said, need little help getting started, while others need a more comprehensive approach, depending on the person and his or her addiction level. MUSC offers tobacco treatment and lung cancer screening programs. Hollings Cancer Center researchers also are exploring the use of technology, such as mobile phone applications, to help people quit.
He also recommends the easy-to-use Tobacco Quitline number: 1-800-784-8669.
"At Hollings Cancer Center, we see the effects of smoking every day, and we see the benefits of quitting," Cummings said. "Obviously, quitting smoking and staying quit is the key, and we will hold people's hands and work with them to do whatever is necessary to get them off cigarettes, so they have the best chance for their treatments, and to give them the best outcomes they can possibly get."
The other part of the equation is to prevent addiction in the first place. Warren said that tobacco companies are well known to tailor cigarettes to create addiction profiles that starts in the teenage years and extend into lifelong addictions that cause chronic health problems. The current uptick in nicotine vaping use among teens is concerning, he said.
"As new lower-risk nicotine products come into the marketplace, we run the risk of getting a whole new generation of young people addicted to nicotine-containing products that are not well understood."
Warren said researchers really don't know the potential long-term harmful effects or benefits of e-cigarettes and other tobacco alternatives, as compared with smoking. He supports the surgeon general's recommendation for research on the relative dangers of alternative products like Snus, a smokeless and spitless tobacco, and electronic cigarettes that use well-designed approaches to determine what those potential benefits or harmful effects might be.
The obvious best choice is to remove combustible cigarettes from the market, he said. However, in the context of smoking and cessation, it is critical to support the FDA in the evaluation and regulation of alternative products like e-cigarettes that may turn out to be a less risky alternative for adult smokers unable or unwilling to use the recommended FDA-approved nicotine replacement.
As far as statewide policies, both researchers agree that there's still much to be done to discourage smoking, such as raising taxes on cigarettes, limiting the locations where tobacco products can be sold, requiring hospitals to deliver smoking cessation services as a standard of care and increasing funding to support the marketing of the state's toll-free Quitline.
Warren said the report is a catalyst for important conversations about policy changes. "Cancer care is extremely expensive, and smoking cessation is really pretty cheap," he explained. "This report helps change the conversation and shows the need to change our insurance and health systems perspectives about how we address this issue."