COVID-19: MUSC Presidential Update - April 23, 2020
Dear MUSC family,
Recent data indicates that we are well-prepared to handle any projected numbers of COVID-19 patients. Our experts continue to analyze COVID-19 state and Charleston-area specific models and projections in an effort to enable informed decisions for our organization, our local and state government leaders and our business community. Our analyses during the past month also suggest that we are continuing to see a very low number of new COVID-19 infections overall, and that our MUSC Health care providers have a remarkably low incidence of new infections. This is good news for our organization and the community, and provides the opportunity for us to consider how we pivot into a new normal. Please don't misread my cautious optimism: It remains incumbent upon each of us to move forward thoughtfully and with safety as the No. 1 priority, but we must move forward nonetheless.
We will not ignore the likelihood that further COVID-19 infections could emerge as a result of relaxed social distancing restrictions. MUSC leadership is supporting government and business leaders as they work to find an appropriate structure and strategy for business and community revitalization that also minimizes future infections. This requires all of us to take ownership of and responsibility for how we take these important next steps together. Our goal must be to keep the car driving down the middle of the lane – successfully. Specifically, this means that our hospital system maintains the capacity to take care of our community, and that we respond appropriately to mitigate any future COVID-19 inflection points.
As a brief update, this video summarizes and revisits the five key steps I previously mentioned in terms of the various efforts underway: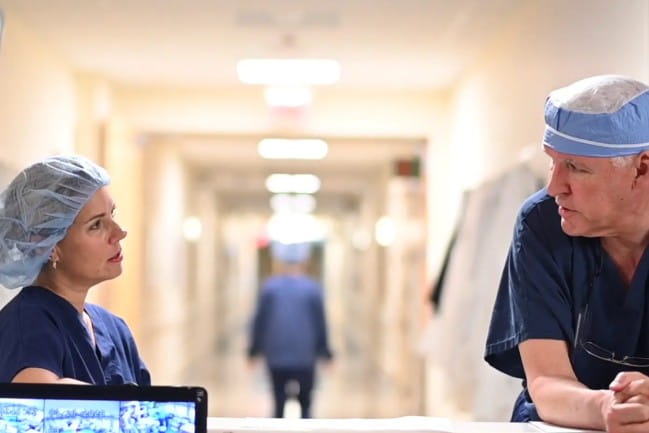 Five Key Steps
The key is how we monitor and respond as a community.
Essential Actions
The key is how we monitor and respond as a community.
Taking a deeper dive on a topic of much internal and external discussion mentioned in the video, staged revitalization, I want to share with you what MUSC is advising local and statewide leaders to do now so we can quickly create a thoughtful, coordinated and safe new normal and successfully revitalize the economy.
Staged Revitalization – For MUSC Health to safely recover all services affected by COVID-19, we must think differently about how we care for patients in physical settings and how we implement telehealth more broadly across the organization. Patients and families coming to MUSC Health need to feel safe in our facilities and the community needs to be able to trust that we, as well as businesses and governments, have their safety at the forefront of decision-making. While we are not immediately able to return to the way we used to do things, we can adapt and recover in stages. For example, some procedures and tests will require new social distancing specifications for staff who are present. The successful reopening of the imaging center in the West Ashley Medical Pavilion is a great example of this concept in action. We have also succeeded in maintaining the safety of our health care providers and this must remain a high priority. In terms of the university, an example would be our efforts at the state level to resume the depth and breadth of our total research activity with proper COVID-19 precautions added to work flows as needed.
We've introduced local municipalities and business leaders to our initial recommendations of a structure that would enable a safe, staged re-opening of businesses and a more normal way of life. Ideally, what is developed for the Lowcountry business community could be adapted to other communities around the state, again, with the mutual goal of revitalizing the economy as safely and quickly as feasible. MUSC is recommending some general underpinnings of a coordinated approach that seeks to balance business and public health needs – what we are calling the MUSC Business Recovery Support Plan:
Business Smart – As we move forward, each business will need to develop and deploy a sequential and staged reopening strategy based on the balance of perceived risk to the public and perceived benefit to the business community. This means developing new standard operating procedures and alterations to staffing models. If implemented correctly, space utilization and customer volumes will look different from what we are used to seeing when we go out to buy a new pair of shoes or choose to eat in a restaurant. They will also need to risk stratify their on-site work force and make decisions about who is appropriate to re-enter the work environment to mitigate unnecessary risk. Additionally, businesses should be encouraged to allow employees who are able to work at home with no impact on the business operations to do so.
Monitor and Respond – One of the keys to keeping the car in the middle of the lane will be our ability to assess, monitor and adjust based on leading indicators. If it does become apparent that a new risk or round of infections is occurring in a business sector or domain, state and local government will need to adjust or deploy new restrictions to modify that risk. MUSC is working diligently to have the critical assets in hand needed to measure and follow up in this manner:
Diagnostic testing – MUSC has the most robust PCR-based diagnostic testing capability in the state and anticipates a future capacity of approximately 1,800 tests per day, as needed. This will allow us to continue to identify and manage COVID-19 patients as well as continue to assist approximately 15 other hospitals and organizations throughout the state with their testing needs. PCR testing is already enabling MUSC Health to resume needed OR cases and other procedures.
Antibody testing – Developing and deploying tests to detect COVID-19 antibodies will be key to protecting our patients and health care workforce and enabling our community businesses to move forward. An interdisciplinary team is implementing strategies to buy and validate rapid testing capability currently available, as well as simultaneously work with Clemson, UofSC and Prisma Health to build out even more capacity.
Contact tracing – MUSC is working with the S.C. Department of Health and Environmental Control and other partners across the state to establish a confidential system to identify, trace and isolate individuals at risk. An interdisciplinary team is developing and will soon implement a combined traditional and digital contact tracing strategy to enhance the state's capability quickly.


Protecting vulnerable populations – Ensuring that the most vulnerable, the elderly, minority populations and those individuals with chronic illness or weakened immune systems, remain socially distanced, protected and supported until the epidemic is well-controlled must remain a top priority.
Finally, you might be aware that this week, Gov. McMaster authorized the creation of accelerateSC, a task force created to coordinate an economic revitalization plan. This group comprises small and large business leaders, health care professionals, local government officials and education professionals.
The plan consists of five components of analysis and effort: Response, Protection, Governance, Resources, and Information. Representing MUSC, I will serve as a member of the Protection sub-group of the task force. The first meeting of this task force took place in Columbia today.
Rest assured that as I serve in this capacity to help the statewide community thoughtfully and methodically move forward, the needs of our health system and enterprise will remain my first priority. For further information about accelerateSC and its members, please visit the governor's website.
I remain grateful and humbled by your incredible efforts; thank you for all you are doing to carry our statewide mission forward despite the challenges of COVID-19.
Ultimately structures, data and directives cannot create our path forward. It is still up to each of us to take individual responsibility and make smart decisions.
Yours in service,
David J. Cole, M.D., FACS