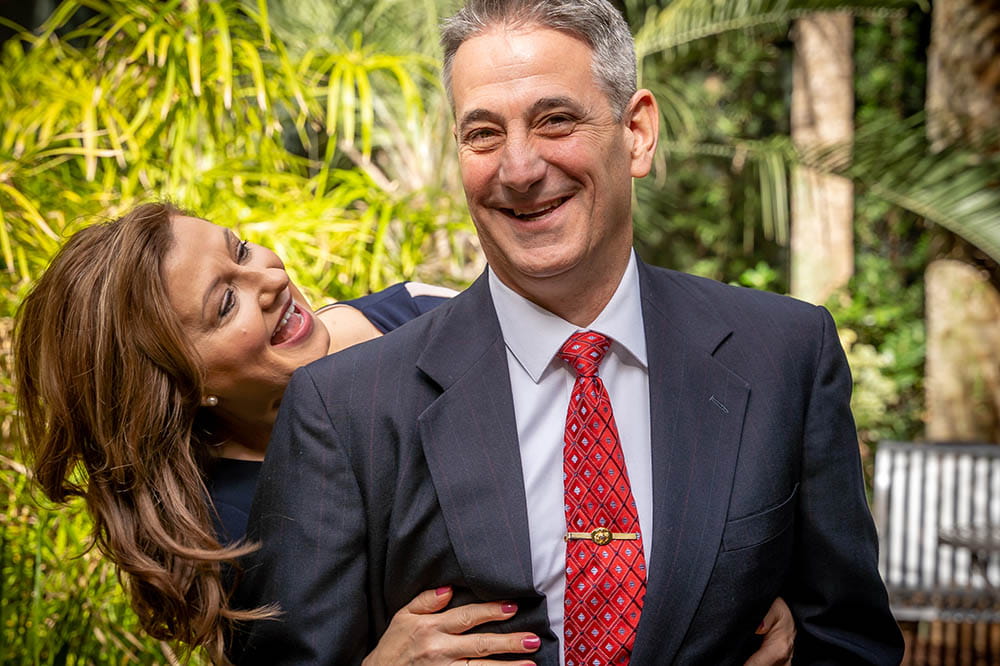 In a sense, Jim Devereaux was prepared for cancer. He'd been to war before. 
In his 27 years of service in the Marines, Devereaux, a civil engineer and University of South Carolina graduate, was deployed twice to Iraq and once to Afghanistan — and he served in the Gulf War. He retired from the military in 2018, but amid the celebration of a lifetime of service, Devereaux was at battle again – this time with prostate cancer.
Then in 2018, at age 49, Devereaux was diagnosed with metastatic prostate cancer with a Gleason 8 score, which is considered a high-grade cancer that tends to grow and spread more quickly. Treated at Hollings Cancer Center at the Medical University of South Carolina, Devereaux had 29 lymph nodes removed, including one that tested positive for cancer.

What followed next would be considered grueling by any definition. He first had internal radiation, where oncologists inserted radioactive materials at the site of his cancer. Then he underwent external beam radiation five days a week for six weeks. Finally, he endured three exhausting years of hormone therapy.

"But I never, ever viewed it as anything that would stop me. It was just a temporary inconvenience that had to be dealt with," he said. "So, I dealt with it.  
Devereaux said that his time in the military and the love and support of his family are what helped him survive the trying times that came after the diagnosis.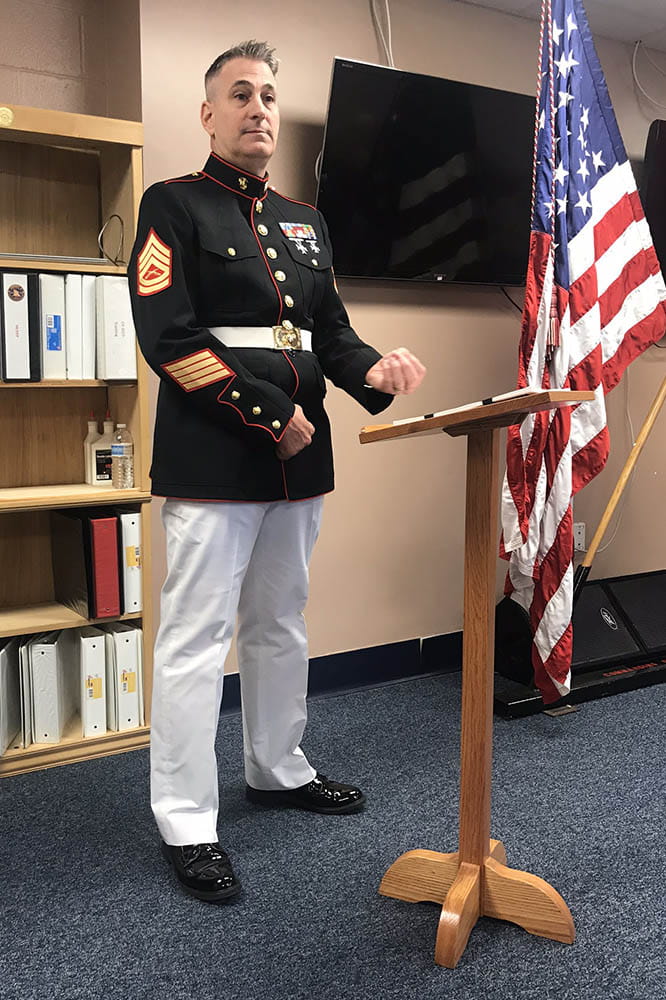 "I can honestly tell you that all the stuff that I've been through before certainly prepared me for the physically taxing nature of the treatment and instilled in me the drive that I needed to get through it," he explained. "You know, pick up the pack and go one more time — get one more treatment out of the way."
For Devereaux, the hardest part was the hormone therapy – a debilitating monthly shot that caused hormone deprivation symptoms like hot flashes, fatigue osteoporosis, pain and tenderness, irritability – much like those of menopause.

After the shots, he'd spend weekends on the couch wrapped up in blankets and a heating pad. "I felt just all-around miserable, like I was getting stabbed or coming down with the flu."

It was radiation oncologist David Marshall, M.D., at Hollings Cancer Center who'd told Devereaux that, statistically, going through three years of treatment after finishing radiation had the greatest probability of success. "Being an engineer and understanding statistics, it was really a no-brainer for me," Devereaux said, adding that Marshall and other team members gave him the much-needed support to raise his spirits.

"The dedication, compassion and just the wonderful people and truly, truly caring, dedicated professionals who worked for the hospital took care of me," he said. "And as rough as it was, as awful as it was, they truly made it bearable." 
Now in remission, Devereaux is thankful for his doctors, nurses and other health care team members. A month before going into remission last year, he became a grandfather for the first time. And these days, he's living life to its fullest. He loves to travel, cook and work in the yard. He's also a carpenter, turning his garage into a woodshop where he creates everything from fences and shelves to picture frames and other treasures for loved ones, like the wood chest he gave to his wife. 
Devereaux also wants to spend his time giving back. While at Marshall's office for treatment, he came across an article about figure skater and cancer survivor Scott Hamilton. Hamilton explained how it was three angels that helped him through his cancer journey, and wanting to give back, he started a mentoring program called 4th Angel. The free and confidential program provides one-on-one outreach and support for cancer patients and caregivers, matching them with trained volunteers. The nonprofit's work spoke to Devereaux, and that's where he sees himself getting involved.

"If nothing else, I can listen and maybe lend some of my experience to somebody else who's going through it and may be having a harder time than I am," he said.

Having survived war before, he knows his experience of being in the trenches of treatment and coming out the other side could be meaningful to other cancer patients.

"Surviving cancer has given me a brand-new perspective on life. I take nothing for granted," he said. "I live every day to the fullest. And I know that it's rather cliché, and can mean a lot to a lot of different people, but I take advantage of every opportunity that I have to spend as much time outdoors as I can. Spend as much time with my family as I can. And I try to give back and help others in any way that I can."
About the Author
Keywords: Cancer