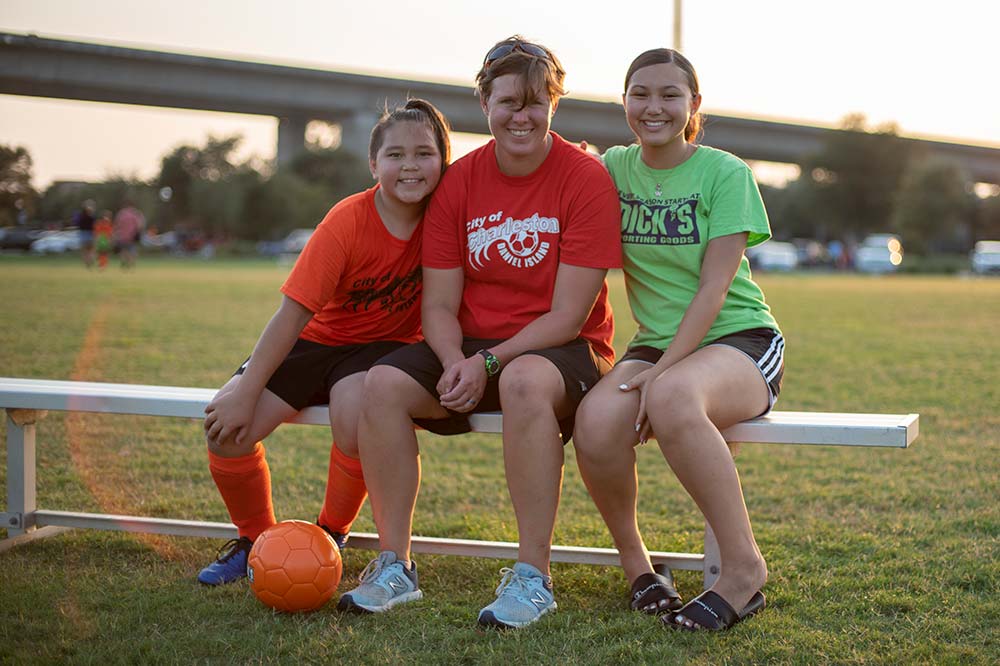 Cancer often steals the show from other medical conditions patients have, potentially setting patients up for poorer outcomes because their primary health needs get neglected.
No one knows that better than Sarah Tucker Price, M.D., Ph.D., who is part of an innovative new program rolling out this month from MUSC Health that provides in-house primary care services to patients at Hollings Cancer Center at the Medical University of South Carolina.
"Only a few cancer centers in the country offer similar programs," she says. "I am excited to be a part of starting this clinic to expand the number of services available to our patients and to make Hollings Cancer Center more of a comprehensive medical home."
The term "cancer exceptionalism" describes the tendency for a person with a cancer diagnosis to focus only on that. Price knows that this is a dangerous attitude and that many cancer patients enter treatment without having a primary care doctor. The idea of primary care being embedded into the cancer center allows easier access for patients to be able to schedule same-day appointments and use her as a resource for long-term care, short-term care or as needed.
Price, who says many cancer patients don't have a primary care doctor, explains that this "one-stop shop" concept can help streamline their care and limit the number of visits they need to make. It also helps to catch those with chronic medical issues who may be falling through the cracks.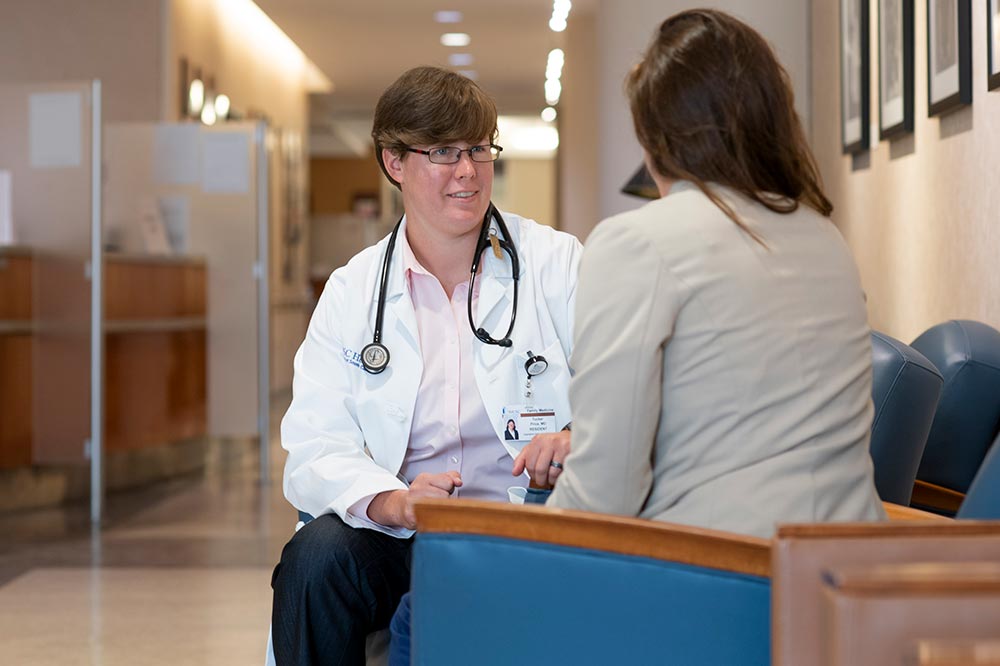 Cancer patients and survivors have specific care needs, Price says. "They often have nuanced care needs, depending on their diagnoses and treatments, which a cancer center has specialized resources to offer patients and for which primary care has an important role," she says. "Certainly, it's important to manage any medical issues that they have going into cancer diagnoses and treatments to give them their best opportunity to do well."
For example, a patient with hypertension can be more at risk for cardiovascular complications from some chemotherapeutic agents. A patient with diabetes, especially when it's uncontrolled, can find it negatively affects their cancer treatment.
"There are things that we can do to control blood pressure and control diabetes that can have a meaningful outcome, not just on decreasing the complications of the diabetes and hypertension but also having a positive effect in terms of their cancer outcomes as well."
As a physician as well as a researcher with a background in oncology, Price has special insights into serving the needs of cancer patients. She knows that for them to be eligible to enroll in some clinical trials, they need to have their blood pressure controlled to receive certain therapies. "This goes beyond clinical trials as well. I've had patients referred to me by their oncologists who couldn't continue chemotherapy until their blood pressure was lowered."
Then there are the other common issues for cancer patients that need to be addressed, from cardiotoxicities to depression and anxiety. "There are a number of issues that we can help patients manage. Anxiety, depression and insomnia, among other things, are common in cancer survivors. Deconditioning is common after undergoing certain cancer treatments for which individuals may benefit from physical therapy or additional home resources. Helping cancer survivors get referred to appropriate support services, including psychological support services, nutritional support and palliative care, is also incredibly important."
Part of Price's new role gives her easy access to oncologists and other specialists at Hollings Cancer Center, so she can help to coordinate care among multiple specialists to tailor care. She likes working as part of a bigger team.
As a coach of a local soccer team, Price isn't new to the concept of teamwork. She grew up playing ice hockey and played lacrosse at Yale University. From there, she came to MUSC to earn her M.D./Ph.D, studying cancer research and specializing in the field of family medicine. In this dual role, she gets to blend the two areas of expertise she is most passionate about.
"I think cancer research is important and affects so many people in a very dramatic way," Price says. "I think there's a lot of potential and opportunity to give people more quality time if we can better understand what drives cancer development and growth. We also need to make sure we are providing the best quality care to patients during and after treatment."
Price will work out of Hollings Cancer Center on Mondays, Wednesdays and Fridays. With time dedicated to research, Price also will be focusing on opportunities within primary care to improve cancer survivorship care.
Another aspect that is often forgotten is a patient's transition to life after cancer treatments have ended, Price says. She wants to support patients as they cope with what may be lingering side effects after cancer treatments and help them map out smooth transitions into survivorship.
"Communication following transition from active treatment is critical to make sure individuals receive recommended surveillance and screening, including screening for other cancers. This transition is an area where gaps in care often occur and for which communication with all members of the patient's care team is essential," she says.
It's an area ripe for research. The Institute of Medicine's report "From Cancer Patient to Cancer Survivor: Lost in Transition" has set four components of survivorship care, including better coordination between specialists and primary care providers. Improving cancer survivorship care is especially important with the number of cancer survivors projected to increase by 29.1% to 21.7 million by 2029, according to the National Cancer Institute.
Price is glad to see that there's more focus on serving the needs of cancer patients and survivors, given the complexity of their care. It's why she chose clinical care rather than focusing solely on research, she says.
"If you're a patient seen at Hollings Cancer Center, we want to be able to support you in as many ways as possible, and primary care is an important aspect of that. We want to help make primary care as easy as possible for you to access for any needs that you might have during this challenging part of your life."
---
For more information, visit hollingscancercenter.org/patient-care, ask your oncologist or nurse navigator for a referral or call 843-792-3451 to schedule an appointment.
Hollings Horizons Magazine
This story appears in the fall 2019 issue of Hollings Horizons, a publication of MUSC Hollings Cancer Center designed to show readers how we are committed to being at the forefront of cancer research.