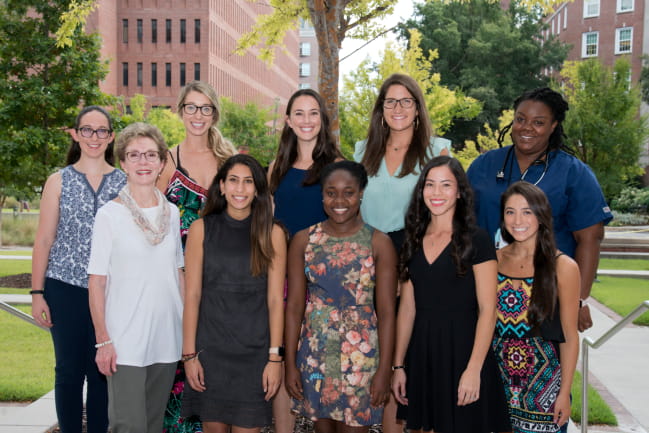 The Medical University Women's Club (MUWC) offers annual scholarships to deserving MUSC students from the six MUSC colleges. MUWC will award $15,000 in 2019.
All full-time students in their second or subsequent years from any of the six MUSC colleges are eligible and encouraged to apply. Previous applicants may reapply.
The deadline for submission of applications is Monday, August 26, 2019 at 4 p.m. Applications must be submitted online via email to muwcscholarship@gmail.com. No paper applications will be accepted. Late or incomplete applications will not be considered.
The Scholarship Committee of the MUWC will review the applications and select scholarship recipients based on financial need, academic achievement, and University and community service. An applicant's transcript (does not have to be official), personal statement, and letter of recommendation from an MUSC faculty member are required and are an important part of each application.
Scholarship recipients will be notified by Wednesday September 4, 2019 and recognized at the MUWC annual membership coffee on September 11, 2019.
Questions?
Contact Scholarship Committee Chairman, Pam Carroll at muwcscholarship@gmail.com.