What if Matilda Evans, the first African-American woman licensed to practice medicine in South Carolina, had been able to go to medical school in her home state?
Jerrell Moore, a strategic adviser and diversity expert who spoke at the recent Inclusion to Innovation Summit at the Medical University of South Carolina, said it would have given the state powerful bragging rights. "Let's talk about credit and why does that matter. We need industry here. When people come here to set up companies, they want to know what its rich history is," Moore said.
South Carolina's history could have included Evans as a breakthrough medical student. But since the state's schools were segregated at the time, in-state medical school wasn't an option for her. Instead, the Aiken woman went to medical school in Pennsylvania, graduating in 1897 and returning to South Carolina to practice medicine.
Evans was an important innovator in her field. She set up a medical practice in an era when that was unusual for a woman and almost unheard-of for a black woman. She also established a hospital, convinced schools to offer regular health exams to kids and became an advocate for preventive care for people of all ages.
Her story perfectly illustrates the idea behind the Inclusion to Innovation Summit at MUSC. When companies and schools are inclusive, it can benefit them, lead to innovation and link them to important developments. When they aren't, they miss out.
MUSC President David Cole said that's an important message for the United States, the Charleston community and MUSC. "We have to get beyond the noise and embrace the realities of who we are and what we are doing," Cole said.  "We cannot be fully our best unless we have a diversity of ideas, thoughts, presence, background, viewpoint, all of the above. It's the right thing to do. It's who we need to be."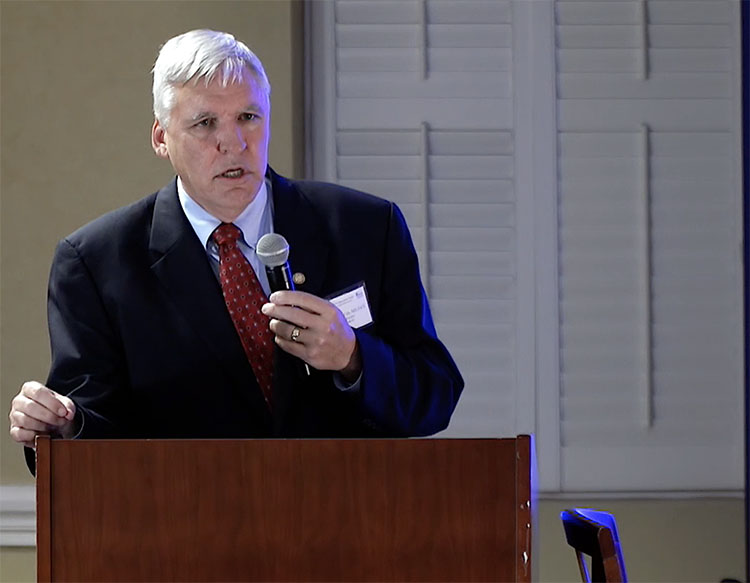 Damon Williams, a nationally known diversity and inclusion scholar, agreed. He said innovation is all about shaking things up. "You're asking, 'Why not?' You're asking, 'What if?' You're saying why don't we have more individuals of X background in this environment?' You're asking, 'Why can't we seem to expand this pipeline?'"
Innovators seek solutions wherever they can find them, Williams said. "Innovation is not about staying in your box."
It's not about homogeneity, either, he said. "Research shows that diversity and great talent are a better combination than homogeneity and great talent. When we come together and we have great diversity and we have great talent and we have an inclusive context, we get bonus factors in our group ability to innovate."
Another speaker at the MUSC summit gave examples showing the value of variety. Michelle Espnio, an assistant professor at the University of Maryland, focused on the assets of people from Spanish-speaking families.
"With any person we are interacting with, we need to be thinking about the type of capital that they have. The first one is aspirational capital. It's basically the ability to maintain hopes and dreams. Another one is linguistic capital. Being bilingual actually is an asset," she said. "But Spanish is not as valued."
It should be, she said. Espino also cited what she called navigational capital. "Knowing how to maneuver through bureaucracy. There are a lot of students who work as brokers through their families and institutions. This is an asset. But we don't think about that."
Latinos have social and familial capital as well, she said, with strong networks. "Your whole life experience helps put you where you are in your life."
MUSC has to keep working to recognize the assets of people from a wide range of backgrounds, Cole said. It has a diversity and inclusion strategic plan, diversity officers and a series of honors related to its efforts, including:
Being included on Forbes' list of best employers for diversity
Having a faculty member become the first woman and first African-American from South Carolina elected to the National Academy of Medicine
Receiving the 2017 Health Professions Higher Education Excellence in Diversity Award from INSIGHT Into Diversity magazine
Being included in Becker's Hospital Review's list of 100 hospital and health systems with great women's health programs
"People say, 'When are we done with this journey? When are we through with this [diversity and inclusion] initiative?'" Cole said. "When it's not needed. When it's who we are."
Willette Burnham-Williams, chief diversity officer for the university, said plans are underway for a second Inclusion to Innovation Summit in Charleston. It's scheduled for November 9 and 10, 2018. 
"We're bringing together organizational strategists responsible for diversity and inclusion in higher education, health care and large organizations in order to strengthen our networks, share best practices, explore challenges and begin to develop and implement innovative approaches and sustaining goals that create inclusive and engaged organizations," Burnham-Williams said.
About the Author