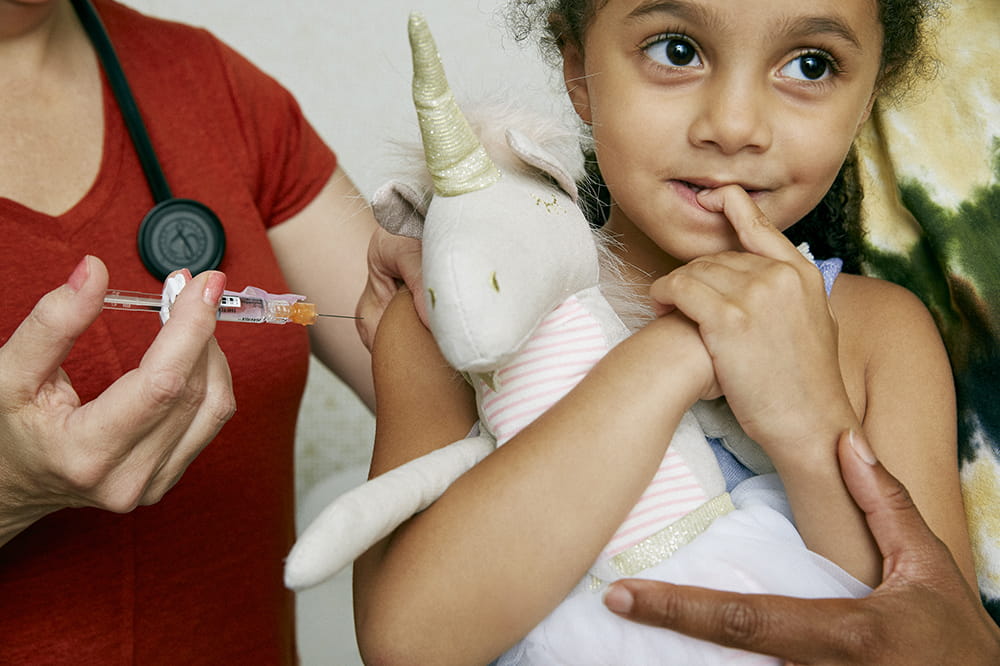 It's that time of year again – pumpkin spice is everywhere, the temperature is almost bearable and flu season is right around the corner. 
In fact, says Elizabeth Mack, M.D. "the flu is already circulating in South Carolina."

Mack is chief of the Division of Pediatric Critical Care at MUSC Children's Health as well as a spokeswoman for the American Academy of Pediatrics.

She said that it's important for everyone 6 months of age and older to get the flu shot, and that includes children, adults, pregnant women and breastfeeding mothers. It's particularly important for people who are around babies under 6 months old, because infants that young can't get the shot, and people who have immunocompromised family members.

"The flu can be deadly," she said. The Centers for Disease Control and Prevention reported 134 confirmed cases of children dying of influenza during the 2018-2019 flu season.
This year's shot protects against four strains of the flu and includes two strains that weren't in last year's formulation, Mack said.

Although it is possible to get the flu even if you've been vaccinated, you'll likely come down with a much milder case, Mack said.

And, she stressed, the flu shot will not give you the flu.

"That's not possible," she said.

The flu shot uses an inactivated virus – in other words, the virus is dead. The nasal spray does use a live virus, but it's been weakened. Theoretically, it's possible to get the flu from the nasal spray, so for that reason, the spray isn't recommended for pregnant women, children under 2 years old, adults over 49 years old or people with weakened immune systems.

Young children who've never gotten a flu shot or who have only ever had one shot need to get two doses to build up their immunity, according to AAP recommendations.

The flu vaccine is "incredibly safe," Mack said, adding that it makes so much more sense to get the vaccine than to roll the dice and think, "Oh, I'll just take Tamiflu if I get sick."

Antivirals, including Tamiflu – are not substitutes for being vaccinated, Mack said. Antivirals have side effects, they're expensive and they're often in short supply.

To ensure that immunization lasts through the worst of the flu season, it's best to be vaccinated by the end of October, Mack said.
Happening on Facebook
Latest Tweets
Tweets by MUSCatalystNews